Since 2015, Triin Ruubel (violin) has been a chamber musician, soloist and concertmaster of the Estonian National Symphony Orchestra. She has performed all over Europe and America. She graduated from the Tallinn Music High School and the Higher School of Music and Theatre in Rostock, Germany (class of Petru Munteanu). During her studies, she participated in several competitions, winning, among others, 1st Prize and two special prizes at the Kloster Schöntal International Violin Competition.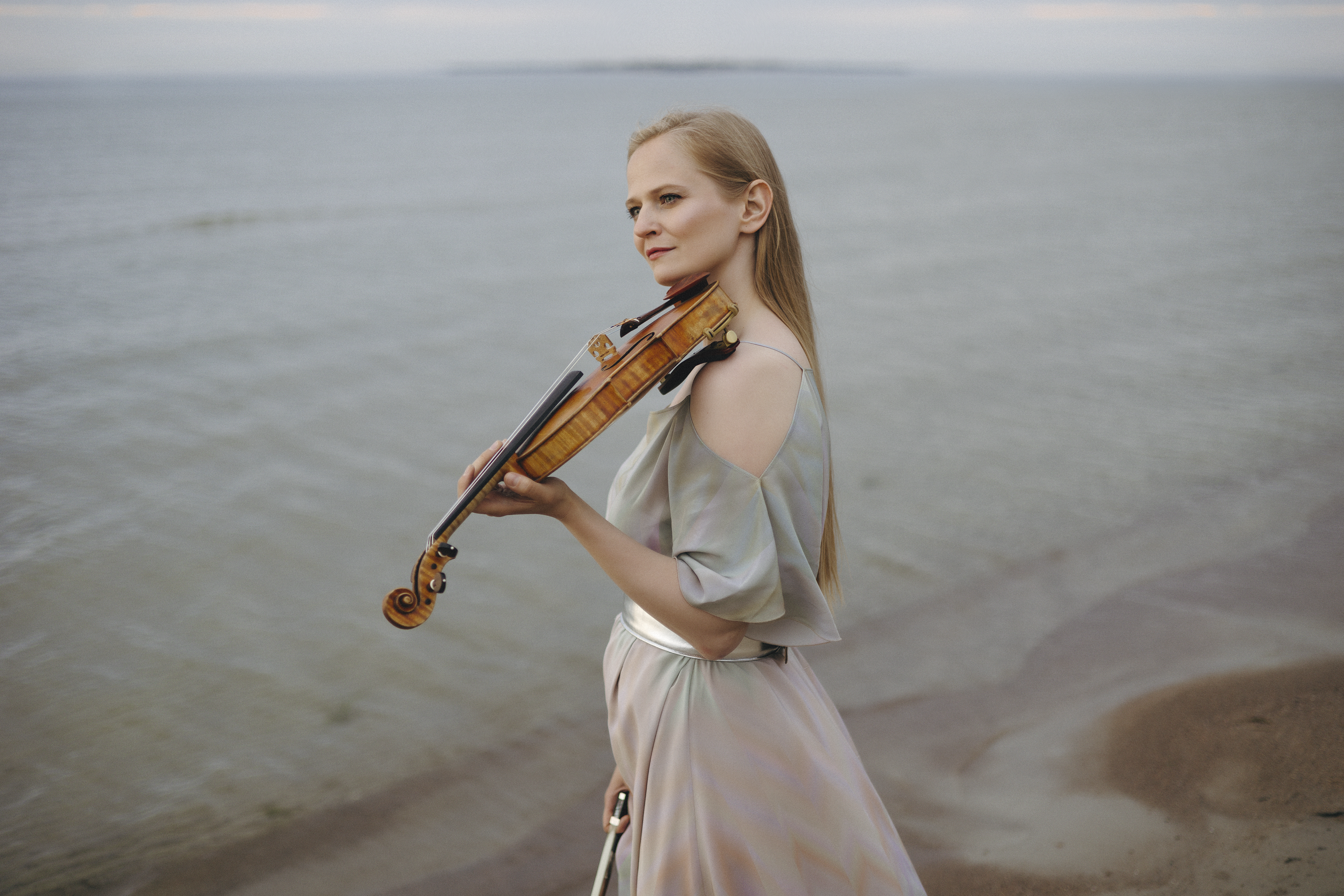 As a soloist, Triin has appeared with orchestras in Estonia and abroad, including the Estonian National Symphony Orchestra, Tallinn Chamber Orchestra, Bolzano Haydn Orchestra, Orchestre des Jeunes d'Île-de-France, Balkan Festival Orchestra, Norddeutsche Philharmonie Rostock, Polish Chamber Philharmonic and National Philharmonic Orchestra. She has collaborated with all the important conductors of Estonia, such as Neeme Järvi, Paavo Järvi, Arvo Volmer, Olari Elts, and Kristiina Poska.
She has been a guest concertmaster of the Deutsche Kammerphilharmonie Bremen and the Paris Philharmonic Orchestra. In 2015, she started teaching at the Estonian Academy of Music and Theatre. Masterclasses have also taken her to Germany and Portugal.
In 2018, she made her debut with twin sister Kärt Ruubel at the Berlin Philharmonic in the series "Debüt Im Deutschlandfunk". Her chamber music partners have been Elisabeth Leonskaja, Vikingur Olafsson, Matthew Hunt, Olli Mustonen, Wolfgang Boettcher, Florian Donderer, and others.
Her first CD with the ENSO and conductor Neeme Järvi was released in 2020. The album, which has received much positive international media coverage, features E. Elgar's Violin Concerto and W. Stenhammar's Two Sentimental Romances.