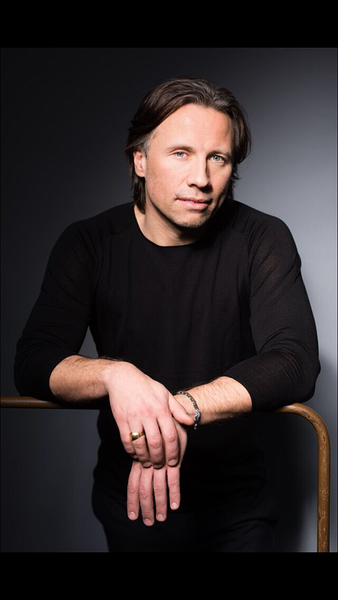 Kristjan Järvi lives and breathes music, using its power to create spaces in which anything is possible. Kristjan Järvi pursues his pioneering ideas as a conductor, producer, composer and arranger. With indomitable spirit he runs his own production company Sunbeam Productions.
'Kristjan Järvi has earned a reputation as one of the canniest, and most innovative, programmers on the classical scene' (Reuters). As a conductor, he is at home on the big international stages, directing great classics from Wagner to Tchaikovsky as well as Steve Reich and Radiohead.
Kristjan Järvi developed his own unique sound with his New York based, classical-hip-hop- jazz group Absolute Ensemble, Baltic Sea Philharmonic, and Sunbeam ́s in-house Band 'Nordic Pulse'. Kristjan shapes his artistic life and takes expression to the next level with his team of 'Sunbeam Productions ́', with whom he creates a new paradigm for multi-sensory performance Xperiences. At the end of 2020 Kristjan founded a new record label: "nEscapes". Besides online music distribution it offers its own unique "nEscapes Lounges" to artists as a new listening format.
Kristjan Järvi collaborates internationally with outstanding and creative personalities from the art, music and film scene. For example, he composed music for Tom Tykwer's prestigious series Babylon Berlin.
As a recording artist Järvi has more than 60 albums to his credit, from Hollywood soundtracks such as Cloud Atlas, Sense 8 (both productions of the Wachowski sisters who als made The Matrix), A Hologram for the King (Tom Tykwer) and award-winning albums on Sony Classical and Chandos, to his eponymous series: the Kristjan Järvi Sound Project. Besides his own productions, Kristjan Järvi collaborates internationally with outstanding recording artists like MUM, Bryce Dessner (The National), Hauschka, Robot Koch and Max Richter and is staring in the "Bastille Re-Orchestrated" Documentary on Amazon Prime at the moment
Taking his artistic take on life to the next level with the Sunbeam productions and tours, Järvi continues to pave the way to a whole new sound experience. Founding Sunbeam just a few years ago, the company has created several concert shows since: "Waterworks" (2017/2018), "Absolute Club" featuring Francesco Tristano and "Nordic Pulse" (2018) as well as "Midnight Sun" (2019). The "Midnight Sun" tour closes at the Elbphilharmonie in Hamburg, Germany. Being a passionate producer, he also arranged and produced albums in the Sunbeam Studios for Max Richter, Robot Koch and many more.
At the end of 2020 Kristjan founded his own label: "nEscapes". A label that besides online music distribution offer its own unique "nEscapes Lounges" as its escapes spaces.
Kristjan is exclusively signed as a composer and producer with BMG Music under its label "Modern recordings". His latest album is called: Nordic Escapes
Born in Estonia, Kristjan Järvi emigrated to the United States as a child and grew up in New York City. Kristjan comes from a family of great conductors. His father Neeme and his elder brother Paavo both conduct the greatest orchestras in the world. In 2015 Kristjan relocated his center of life from the USA back to the capital of Estonia, Tallinn.