PÄRNU CITY ORCHESTRA was established in 1994. The orchestra has been conducted by Neeme Järvi, Paavo Järvi, Kristjan Järvi, Jorma Panula, Eri Klas, Olari Elts, Paul Mägi, Vello Pähn, Arvo Volmer, Erki Pehk, György Selmeczi, Marcello Rota and others. The orchestra's first chief conductor was Loit Lepalaan. From 1998-2017 the orchestra's chief conductor was Jüri Alperten. From 2019 the chief conductor is Kaspar Mänd.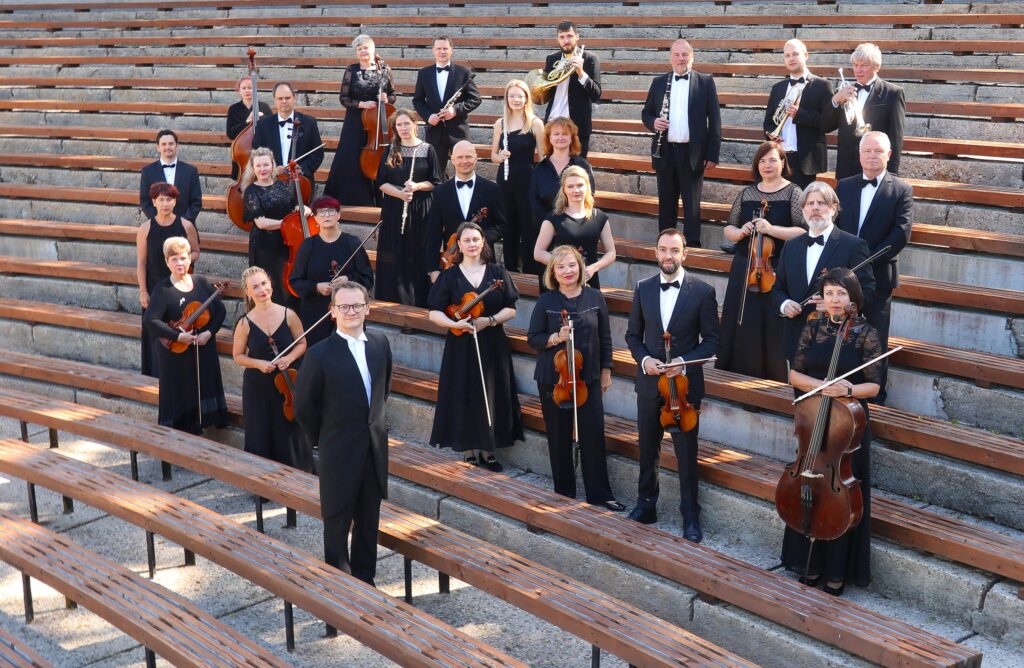 Many renowned musicians have performed in front of the Pärnu city's prominent musical collective: violinists Sarah Chang, Leila Josefowicz, Liana Issakadze, Sergei Stadler and Xiang Gao; pianists Chitose Okashiro, Arbo Valdma, Kalle Randalu, Ivari Ilja, French horn player Wilhelm Schwaiger, trumpeter Tine Thing Helseth.
The orchestra has been involved in staging various musical plays and operas: Mozart's The Marriage of Figaro (in Pärnu, conductor Rolf Gupta), Puccini's La bohème (in Vaasa, conductor Zheng Xiaoying), Rubinstein's The Demon, Verdi's Rigoletto, Bizet's Carmen (The 21st Century Orchestra in Endla theatre, conductor Erki Pehk), Bartók's Bluebeard's Castle (in the Hungarian Cultural Institute, conductor György Selmeczi), Tormis's Swan Flight (Estonian Music Days 2007, conductor Mihhail Gerts); season 2008 opening concert of Pärnu Philharmonic and Pärnu Concert Hall (conductor Jüri Alperten), and Massenet's Thaïs (PromFest in Endla Theatre in May-June 2009, conductor Erki Pehk).
Pärnu City Orchestra has recorded Eino Tamberg's composition for TV film Dark Windows (2007). In January 2008 the orchestra provided sound for silent film Young Eagles (made in 1927, digitally restored in 2008). In the same year, compositions by Gavin Bryars were recorded together with the Estonian National Male Choir (GB Record Production). In November 2011 the orchestra and Pärnu Chamber Choir recorded Te Deum by Urmas Sisask. The orchestra produced its first CD in November 2012, titled 6 Seasons+. The record's artistic director and soloist was Maano Männi, under whose guidance the orchestra performed compositions by Astor Piazolla and Evald Vainu. In 2015, Pärnu City Orchestra recorded music for the film "Supilinna Salaselts".
In 2022 a new album was released, "As if a River Were Singing…" with Estonian orchestral music, including compositions by greatly appreciated Estonian composers Tõnu Kõrvits and Rasmus Puur.
Pärnu City Orchestra is a frequent performer at Estonian music festivals, has collaborated with Eesti Kontsert, Järvi Summer Festival, Pärnu International Choir Festival, Pärnu Kontserdibüroo and many other festival and concert promoters. The orchestra has won the Pärnu Annual Music Award twice – for its achievements in 2002 and 2007.