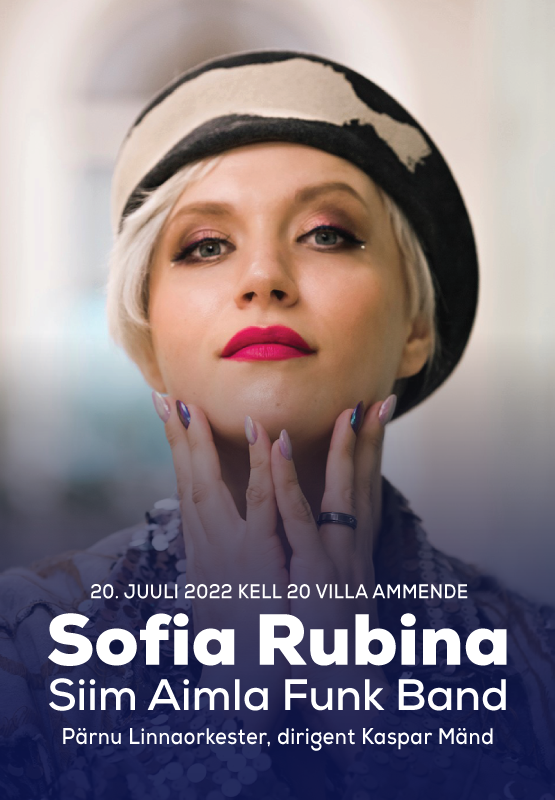 20/07 SUMMER FUNK
Sofia Rubina, Siim Aimla Funk Band ja Pärnu City Orchestra in
AMMENDE VILLA
TICKETS
20€ Ticket
15€ Reduced ticket
25€ 1 h before the concert
* with Festival pass 15€ ( also 1 h before the concert)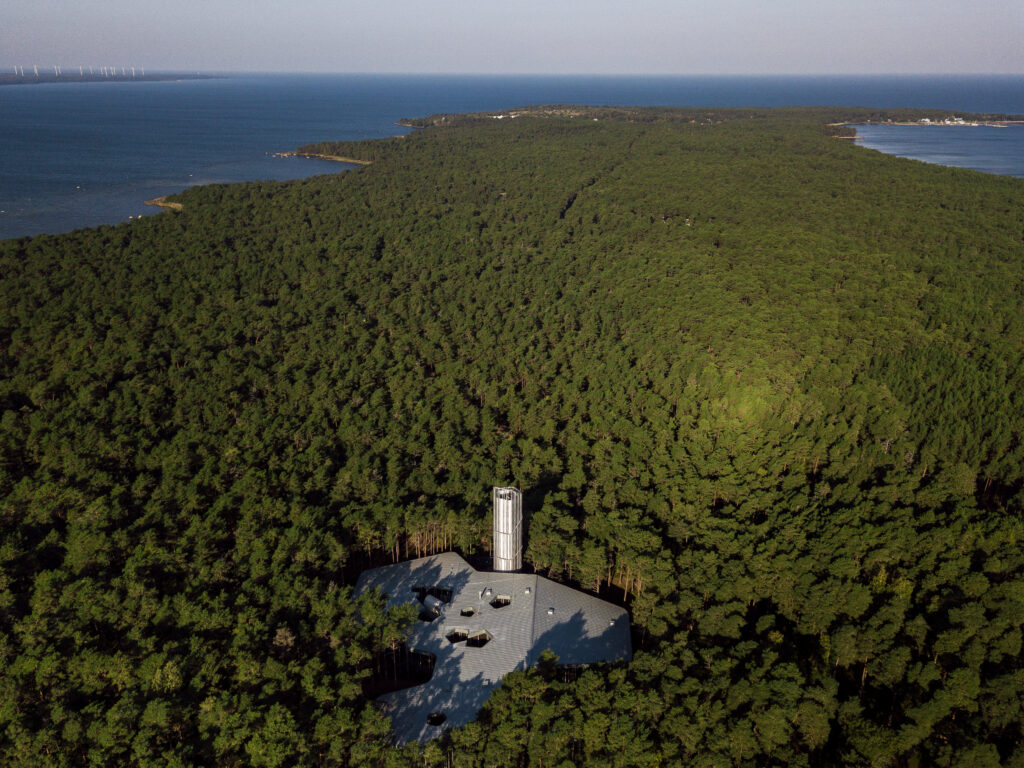 Arvo Pärt Centre
The gateway to silence and music
The Arvo Pärt Centre is the personal archive of the Estonian composer Arvo Pärt and
an open meeting place for anyone interested in his music and world of ideas. This architectural gem nestled under the pines of Laulasmaa offers time and space in which to delve into Arvo Pärt's music. To look for silence and the music born from it by listening to
his works on the audio guide, to explore the composer's world of ideas at the permanent exhibition and library, to visit the chapel or ascend the viewing tower. A short film about the composer's life is shown in the small screening room on the hour and every half hour. The chamber hall with its highly-regarded acoustics presents an inspiring performing and recording atmosphere for chamber ensembles, choirs and soloists.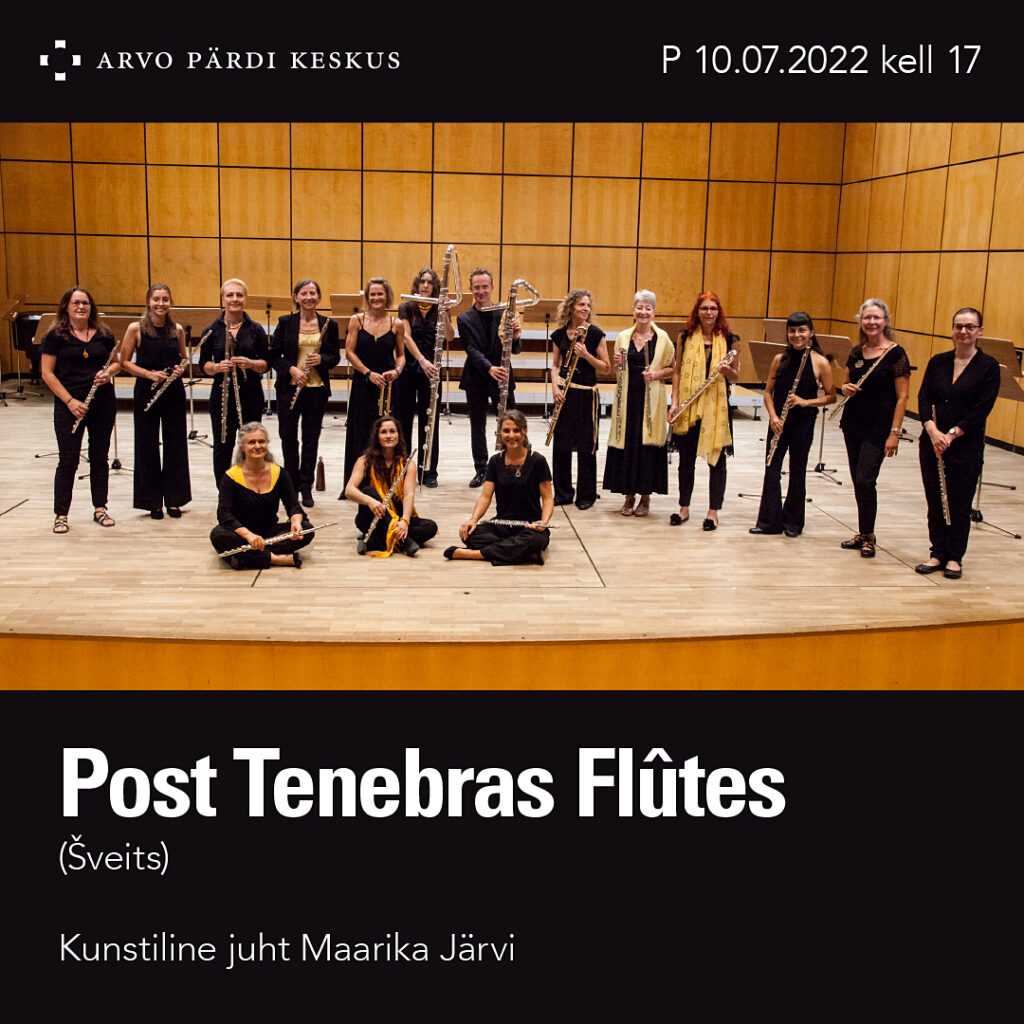 In July, holders of the festival pass for the Pärnu Music Festival are entitled to a discount entrance ticket to the Arvo Pärt Centre (€4).
The festival pass or a single ticket for the Pärnu Music Festival also grants holders a discount ticket (€15) for the three concerts by renowned international artists performing at the Arvo
Pärt Centre in July:
on 2 July at 5pm Hugo Ticciati (violin, Sweden) & O/Modernt Summer
Academy closing concert;
on 10 July at 5pm the flute ensemble Post Tenebras Flûtes (Switzerland), artistic director Marika Järvi;
on 30 July at 5pm "Alone and Together" Réka Szilvay (violin, Finland), Amanda Ernesaks, Aino Yamaguchi, Triinu Piirsalu and the chamber orchestra of the Sibelius Academy of Music.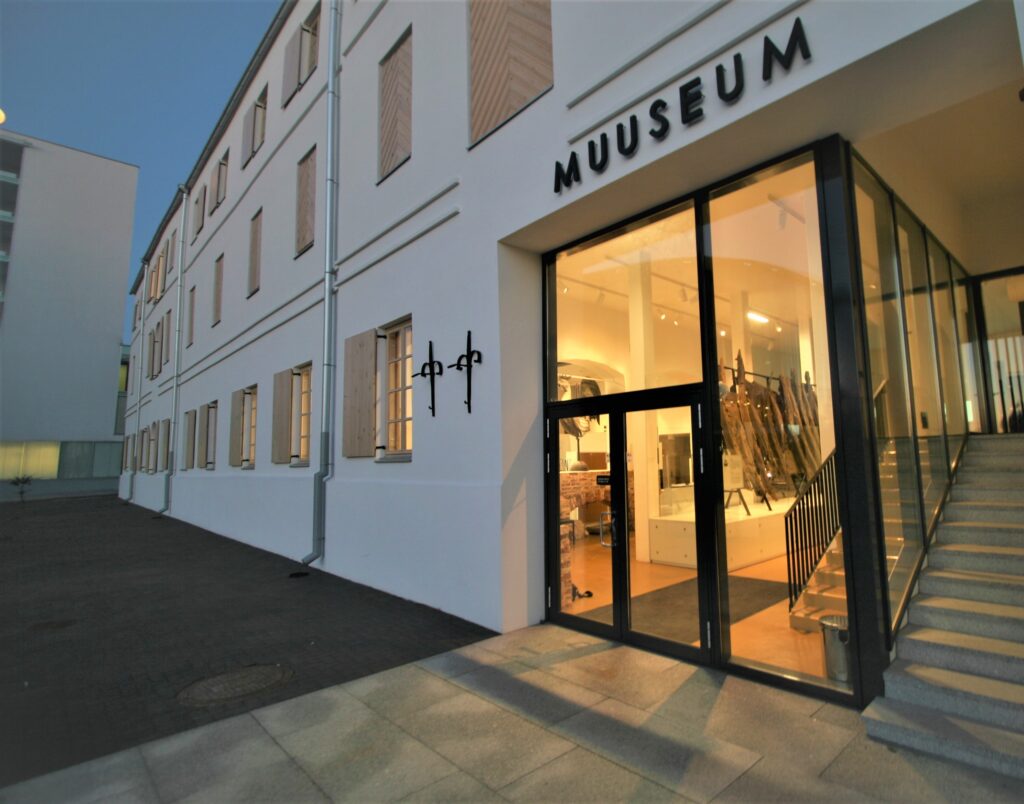 A must for history buffs, this modern museum presents 11,000 years of Pärnu history on two floors, with additional space for temporary exhibitions. The main exhibit shows local developments from Neolithic times right up to the late 1980s, and includes a mini-cinema showing archival films. The institution's pride and joy is the so-called 'Stone Age Madonna'. At around 8,000 years old, it is the oldest known human-shaped sculpture in the Baltic Sea area. Other star attractions include a fragment of a 14th-century merchant ship and a glass floor that lets you look down onto archaeological remnants of one of the town's historic gates.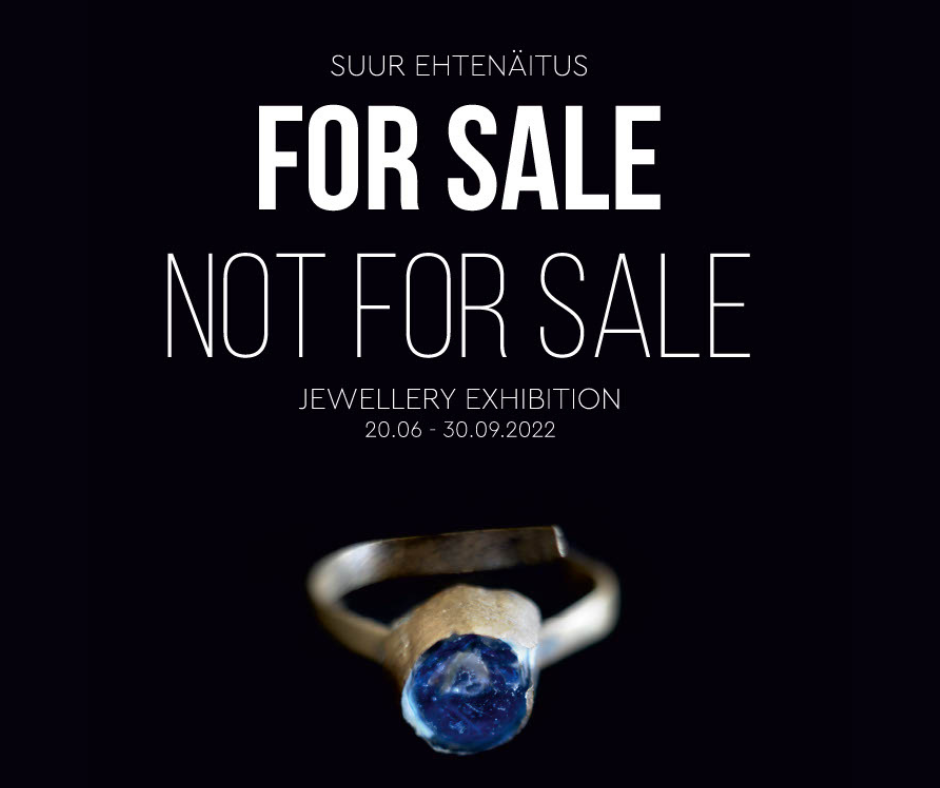 This summer's major exhibition is "FOR SALE/ NOT FOR SALE" (June 16 – September 30, 2022), introducing visitors to the history of jewellery making and wearing from ancient times to the present day. The focus is on the Spoked coin pendant characteristic of Pärnu County and unique elsewhere in the world.