An imaginative and electrifying performer, Zee Zee (Zhang ZUO), is unique among the young generation of pianists. Described as "full of enthusiasm and glamour, radiating the vigor of youth" (Chinese Gramophone), her creative maturity has been hailed as "a powerful, passionate and compelling representation of pure artistry" (Los Angeles Times).
Highlights in the recent seasons include the season-opening concert with the Estonian National Symphony Orchestra under Neeme Järvi, the Philharmonia Orchestra at the Royal Festival Hall under Paavo Järvi, concerts with the Hong Kong Philharmonic Orchestra as well as the complete piano concertos of Beethoven and of Saint-Saëns with the Shanghai Symphony Orchestra. Amid the pandemic, Zee Zee gave a recital tour in China, Hong Kong, and Singapore, and had her highly acclaimed recital debut at the prestigious Lucerne Festival in 2021.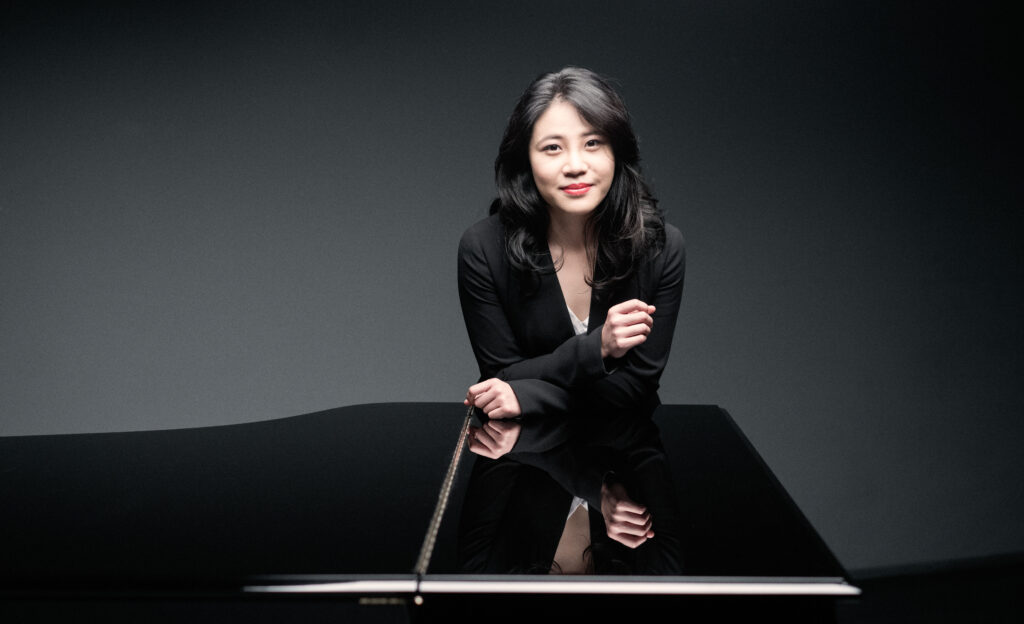 Her first album was released in 2019 (Deutsche Grammophon), featuring Ravel's Piano Concerto in G and Liszt's Piano Concerto No. 2 with Paavo Järvi and the Philharmonia Orchestra. A solo album Journey under Decca Classics featuring works from Wagner, Schönberg and Liszt was released in 2022.
Zee Zee has performed with leading orchestras worldwide including the BBC Symphony Orchestra, BBC Philharmonic, BBC National Orchestra of Wales, RTÉ Symphony, among many others. She has given a number of notable recitals and has appeared at festivals such as MiTo Festival, the Gilmore International Piano Festival, Aspen Music Festival, and others. Zee Zee was a BBC New Generation Artist from 2013–2015 and performed at the Royal Albert Hall as part of the BBC Proms in 2014. She regularly works with leading conductors, including Marin Alsop, Rune Bergmann, Charles Dutoit, Alondra de la Parra, Domingo Hindoyan, Paavo Järvi, Neeme Järvi, Christoph Koncz, and others.
A passionate chamber musician, Zee Zee is a founding member of the Z.E.N. Trio, alongside violinist Esther Yoo and cellist Narek Hakhnazaryan. The trio released albums under Deutsche Grammophon featuring works by Brahms and Dvořák (2017) and Shostakovich, Babajanian, and Rachmaninov (2019). They tour regularly throughout the world, in summer 2023 in Asia.
Zee Zee began her musical training in Germany at the age of five. Having completed her piano studies with Dan Zhaoyi at the Shenzhen Arts School, Zee Zee continued her artistic development under the mentorship of Nelita True at the Eastman School of Music and Yoheved Kaplinsky and Robert McDonald at the Juilliard School, where she won the coveted Petschek Piano Award. Zee Zee was awarded first prize at China's 1st International Piano Concerto Competition, the Gina Bachauer International Artists Piano Competition, and the Krainev International Piano Competition. She was also a prizewinner at the 2013 Queen Elizabeth Competition. She has studied at the Peabody Institute with Leon Fleisher and continues to receive guidance from Alfred Brendel.