Trio '95  was formed in 2003 by pianist Rasmus Andreas Raide, violinist Robert Traksmann and cellist Marcel Johannes Kits. The three Estonians were classmates in Tallinn Music High School and are continuing their studies now in Germany. Rasmus is studying in Karlsruhe (Prof. Kalle Randalu), while Robert and Marcel study in Berlin (Professors Kolja Blacher and Jens Peter Maintz).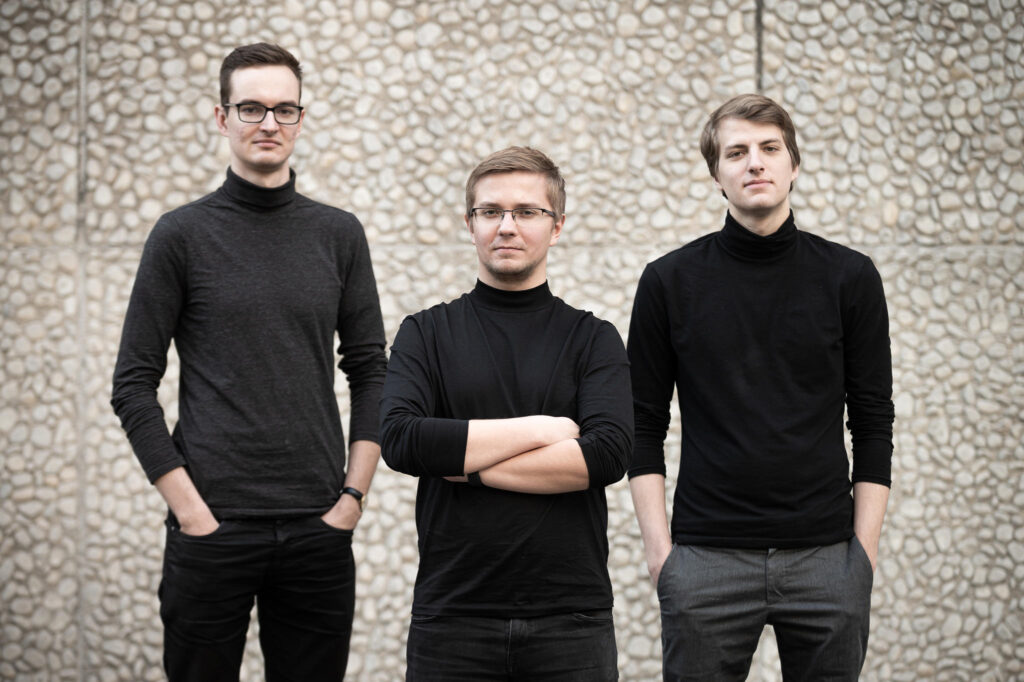 The ensemble's early steps were guided by Laine Leichter, later by Marrit Gerretz- Traksmann. Further musical influences include Professors Francis Gouton and Alexander Bonduriansky. The trio has been awarded the 1st prizes at the international Ilmari Hannikainen piano chamber music competition 2020 in Finland and at the international chamber music competition "Pavasario Sonata 2012" in Lithuania. Concert tours have taken Trio '95 to countries such as Switzerland, Germany, Bulgaria and Finland.
All three are among the most prominent musicians of the new generation in Estonia who share a similar musical concept in an otherwise individual artistic life.