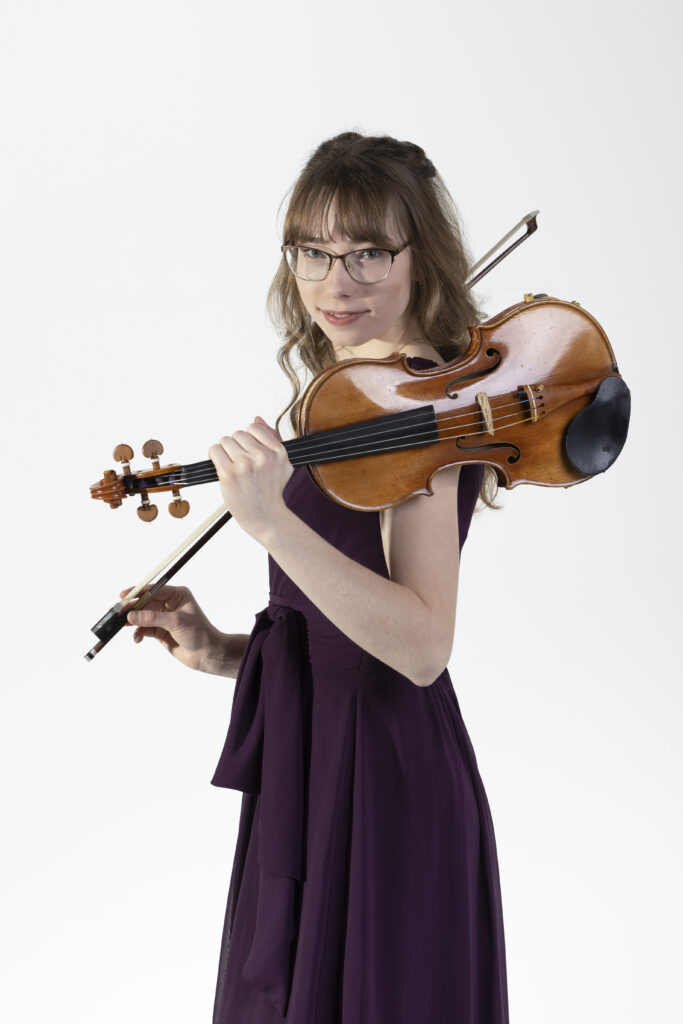 Triinu Piirsalu (violin) is one of the most prominent violinists of her generation in Estonia, earning widespread recognition both at home and abroad. She is an emotionally expressive and evocative soloist, as well as a passionate chamber musician. In the academic year 2022/23, Piirsalu pursued a year of exchange studies under the guidance of Professor Peter Herresthal at the Norwegian Academy of Music in Oslo.
Piirsalu has participated in numerous national and international competitions. Most recently, in April 2023, she was selected by the Bergen Philharmonic Orchestra to perform as a soloist in their traditional concert "De Unges Konsert" alongside four outstanding young Norwegian musicians. This performance earned her the Grieg Foundation Award and the opportunity to perform as a soloist with the orchestra Béla Bartók's Violin Concerto No. 2. In January of this year, Triinu won first prize in the Anja Ignatius Violin Competition in Helsinki. In November 2020, she received third prize and special prize from the Tallinn Chamber Orchestra at the Estonian String Players' Competition. In the fall of 2020, she achieved second place and was the audience favourite in the TV competition "Klassikatähed" (Classical Stars). Conductor Olari Elts describes her as "a very musical violinist with a particularly warm tone, and it is evident from her playing that she enjoys what she does. She is a technically skilled player with great potential."
Triinu Piirsalu began her violin studies under the guidance of Katrin Talmar at the Tallinn Music School and continued in Tiiu Peäske's violin class at the Tallinn Music High School. In 2019, she started bachelor's studies in the violin class of Professor Réka Szilvay at the Sibelius Academy. During her time in Helsinki, Piirsalu developed a growing interest in folk music from various countries, and while studying in Norway, she also began playing the Hardanger fiddle. Piirsalu frequently performs in various chamber ensembles, in the Estonian Festival Orchestra, and the piano trio Meri.
Triinu Piirsalu plays a violin by Michele Deconet, dating back to 1760.