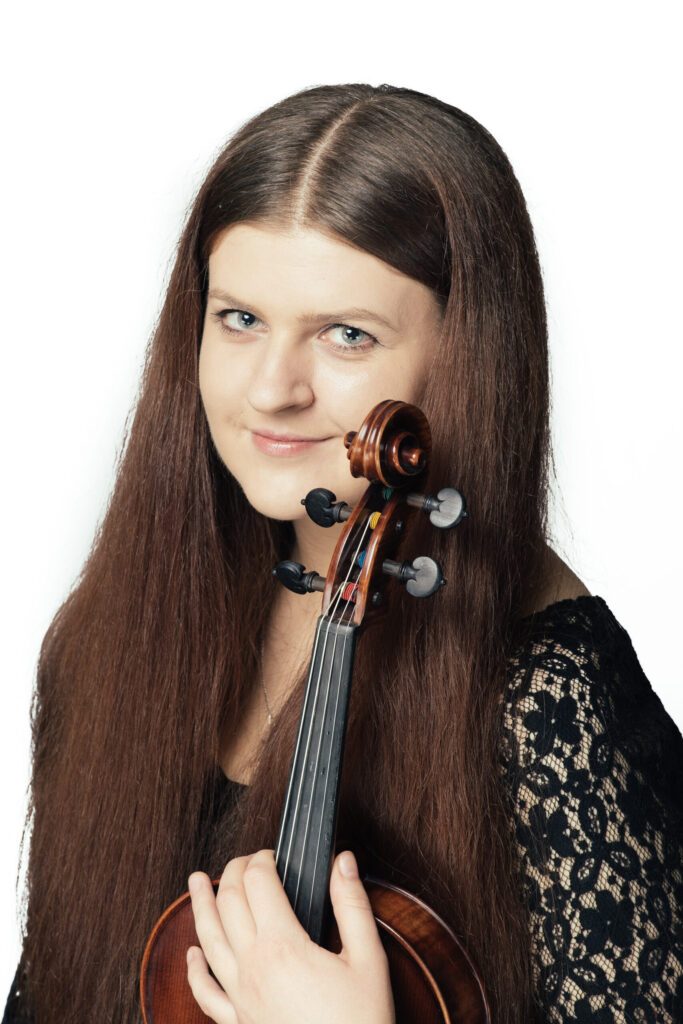 Sandra Klimaitė (viola) was born in Vilnius, Lithuania, and started violin studies at the National Mikalojus Konstantinas Čiurlionis School of Art when she was 7 years old. At the age of 16, she started to play the viola in Tomas Savickas' viola class. In 2012, Klimaitė started her bachelor studies at the Estonian Academy of Music and Theatre with Prof. Mari Tampere-Bezrodny and Ūla Ulijona Žebriūnaitė. In 2019, she completed her master's degree cum laude, having studied with Prof. Mari Tampere-Bezrodny.
Sandra Klimaitė has participated in masterclasses led by Jonas Urba, Jone Kaliunaite, Mikhail Zemtsov, Sergey Ostrovsky, Alexander Bonduryanski, Michael Gaisler, Peijun Xu, Vincent Royer and Marcin Murawski.
Klimaitė is actively participating in chamber music ensembles and orchestra projects. She is a member of European Youth Workshop Dresden–Venice, Animato Foundation, Gothenburg Academy of Music and Drama Symphony Orchestra, Faroe Islands Musical Meetings, Estonian Sinfonietta, Nordic Symphony Orchestra and Estonian Festival Orchestra and also is a member of FourEst quartet.In the autumn of 2018, Klimaitė performed as a soloist in Cecil Forsyth's viola concerto with the Symphony Orchestra of the Estonian Academy of Music and Theatre. Since 2016, she has been working in the viola section of the Estonian National Symphony Orchestra.