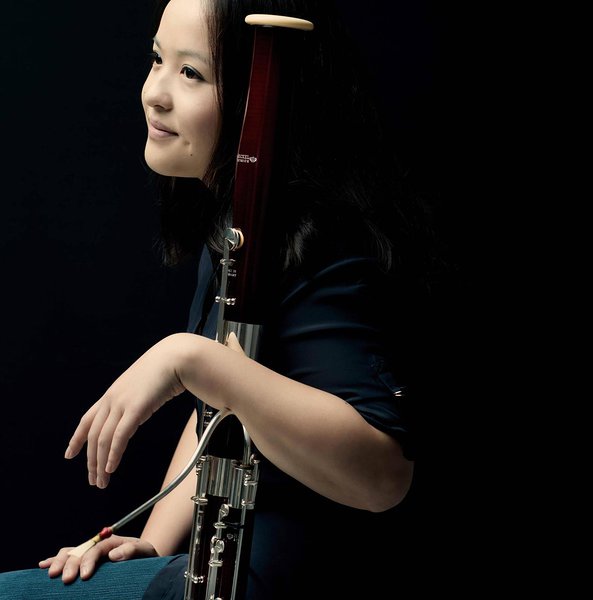 Rie KOYAMA (bassoon) born in 1991 in Stuttgart/Germany, is from a Japanese family of musicians and, at the age of 25, has already won top accolades in many important national and international competitions, including second prize and the special prize for the best interpretation of a comissioned composition at the 62nd ARD International Music Competition Munich in the bassoon category (first prize not being awarded). She has already won 24 first prizes at competitions which include the Muri Competition 2013, the 37th German Music Competition 2012 etc.
She has already performed as a soloist with many well-known orchestras, including the Beethoven Orchestra Bonn, the Brandenburg State Orchestra, German Radio Philharmonic Orchestra Saarbrücken, the Munich Chamber Orchestra, the Munich Radio Orchestra, the Korean Chamber Orchestra, the New Japan Philharmonic Orchestra, the Osaka Symphony Orchestra etc.
She has been a substitute bassoonist with the Stuttgart Chamber Orchestra since 2004. She has also been a member of the South-west German Chamber Orchestra since 2008, member of the Bach-Collegium Stuttgart since 2010 and the Irish Chamber Orchestra since 2015.
She has been Principal Bassoon with the Deutsche Kammerphilharmonie Bremen since 2015.