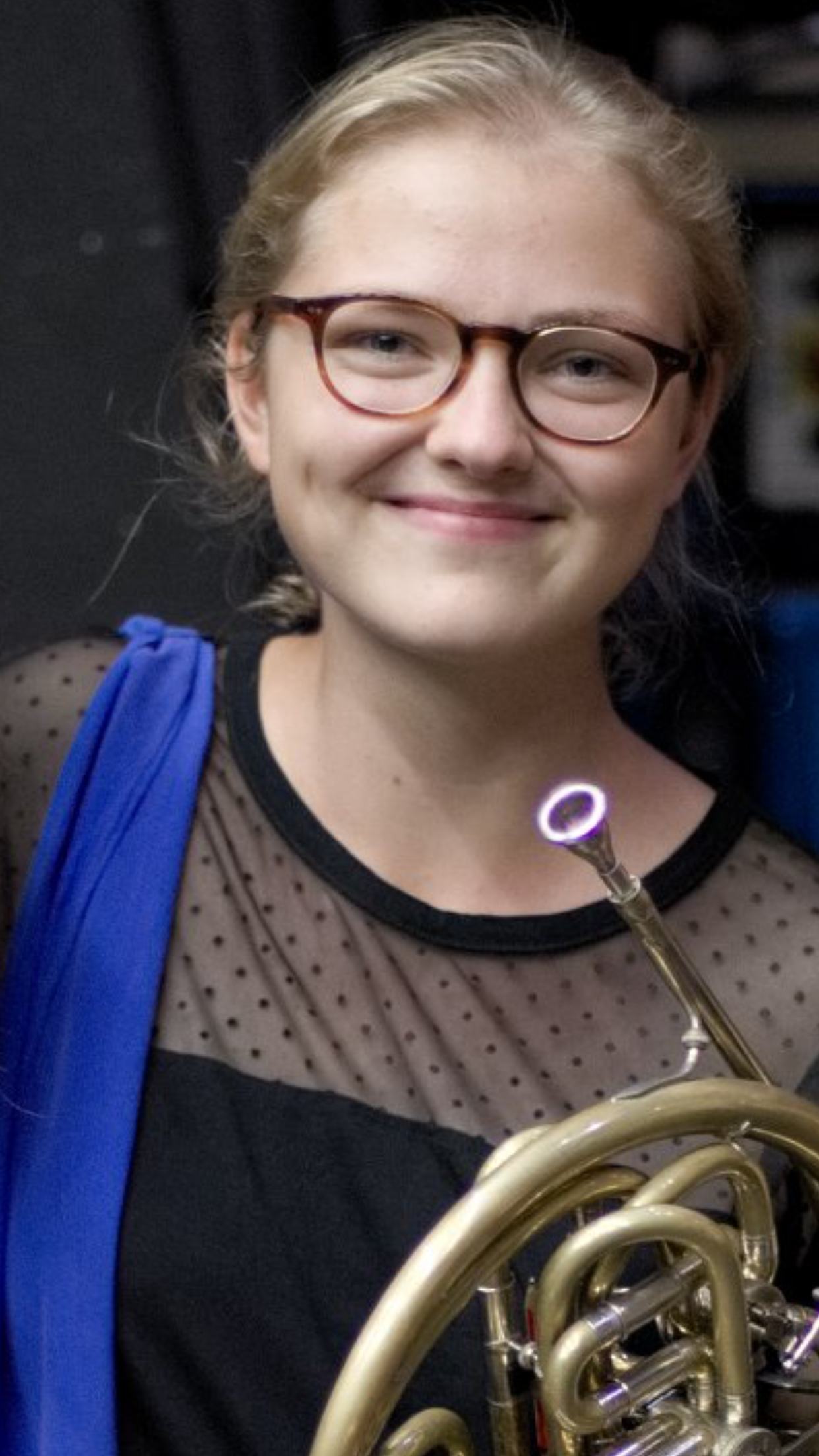 Paula Ernesaks (born in 1997) started learning the horn at the age of 14 at the Espoo Music Institute in Finland under the guidance of Mari Loiske. A year later, she continued her studies at the youth department of the Sibelius Academy, with Jukka Harju as her teacher. In 2016, Ernesaks joined the Sibelius Academy, studying under Harju and later Tero Toivonen.
Paula Ernesaks has actively participated in youth orchestras such as Orkester Norden, Jean Sibelius Youth Orchestra, European Union Youth Orchestra, and Verbier Festival Orchestra. She has also collaborated with several Finnish orchestras, including the Finnish Radio Symphony Orchestra, the Orchestra of the Finnish National Opera, and the Kuopio Symphony Orchestra during the 2017/18 season. From 2019 to 2021, Ernesaks attended the Karajan Academy of the Berlin Philharmonic where her teachers were Stefan Dohr and Sarah Willis.
Since March 2022, she has been a member of the French horn section of the Berlin Philharmonic.