'The clarinettist played so beautifully it was as though he wished to make the very air melt" Tokyo Times
One of Europe's leading clarinettists, Matthew Hunt is a distinctive musician, renowned for the vocal quality of his playing and his ability to communicate with audiences. Matthew enjoys an international career as both soloist and chamber musician. He is currently the Solo Clarinettist of the Deutsche Kammerphilharmonie Bremen, a member of the British wind ensemble 'Orsi- no', and is Professor of Chamber Music at Folkwang University in Essen.
As a soloist, Matthew has recently collaborated with the conductors Paavo Jarvi, Clemens Schuldt, Alexei Ogrintchuok and Reinhard Goebbel, and with orchestras including the Deutsche Kammerphilharmonie, the Georgian Chamber Orchestra, the Concertgebouw Chamber Orchestra, the Estonian Festival Orchestra and as a guest of the Berlin Philharmoniker in their series at the Berlin Philharmonie Kammermusik Saal.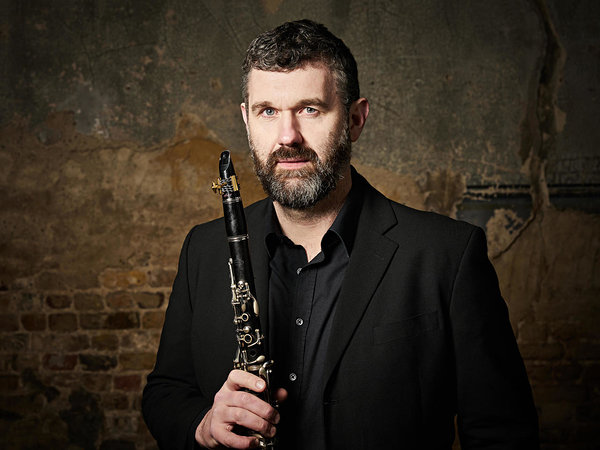 A distinguished chamber musician, his partners include the Meta4, Chiarascuro, Pavel Haas and Elias quartets, as well as Pekka Kuusisto, Alina Ibragimova, Thomas Adès, Emily Beynon, Nicholas Aldstaedt, Antoine Tamestit, Cedric Tiberghien, Steven Isserlis, Tine Thing Helseth, Elisabeth Leonskaja, Alexander Lonquich and the Jazz Pianist, Iiro Rantala. He has appeared at many of Europe's most prestigious venues and festivals, and as far afield as Bolivia, India and China.
Highlights of the 2022/23 season include working with the Chiarascuro quar- tet on historical instruments, working with the composers Thomas Adès, Huw Watkins, Roxanna Panufnik and Thomas Larcher, and concerto perfor- mances with the Helsinki Philharmonic.
His recording for the ASV label of Mozart's Clarinet Quintet was acclaimed by the BBC as: "the benchmark recording of this much recorded work".