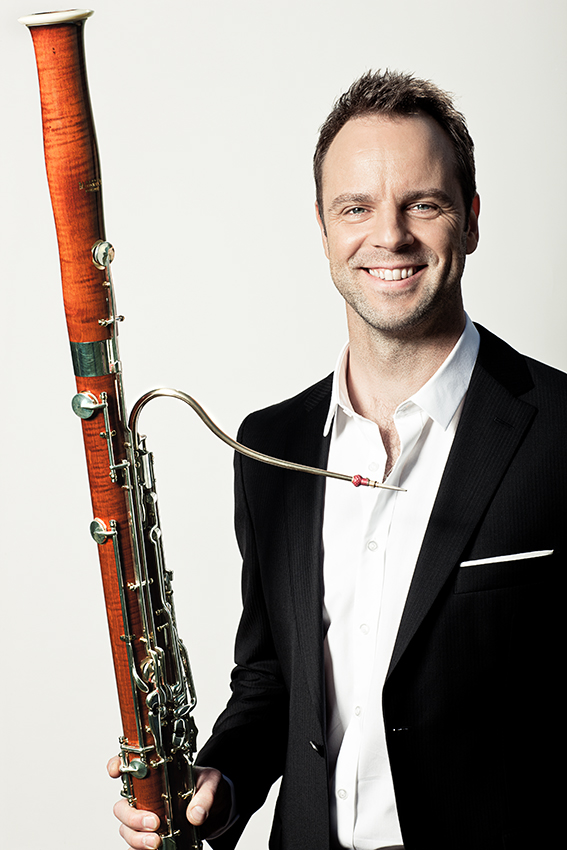 Grammy nominated Estonian-born bassoon virtuoso, Martin Kuuskmann's charismatic and commanding performances throughout the world have earned him repute as one of the leading solo instrumentalists today. The New York Times praised Kuuskmann's playing as "…the amazing bassoonist…Kuuskmann played stunningly…"
Constantly pushing the boundaries for new artistic and technical possibilities, Kuuskmann has premiered eight bassoon concertos, all written and dedicated to him by some of the foremost composers of our time — Erkki-Sven Tüür, Eino Tamberg, Tõnu Kõrvits, Christopher Theofanidis, David Chesky, Gregor Huebner, Gene Pritsker and Charles Coleman. Kuuskmann's collaboration with composers including Daniel Schnyder, Helena Tulve, Tõnu Kõrvits and jazz icon John Patitucci have lead to numerous new solo works from bassoon and string quartet to amplified bassoon and electronics. Kuuskmann has performed Michael Daugherty's madcap concerto "Dead Elvis" across the world nearly 50 times and won the prestigious German Record Critics Prize in 2001 with Absolute Ensemble and the recording of "Dead Elvis."
Kuuskmann has appeared numerous times as soloists with Neeme Järvi and the Estonian National Symphony Orchestra, Orchestre de la Suisse Romande, Sinfonietta Riga, Macao Orchestra, Absolute Ensemble, Symphony Orchestra of the Norrlandsoperan, Tallinn Chamber Orchestra, 1B1 Ensemble to name a few. Known for his skillful performances of the monumental solo work by Luciano Berio, Sequenza XII, Kuuskmann was invited as a guest soloist in 2008 for the New York Philharmonic's "Day of Berio" in Rose Theater at Lincoln Center, which in turn evoked the New York Times to write "…Kuuskmann offered virtuoso technique with superhuman breath control." Since 2011 Kuuskmann has been invited annually as a concerto soloist at the International Double Reed Society Conventions, including in 2014 in New York City where he is to premiere the Concerto No.2 ("Breath of Rhetoric") by Gene Pritsker.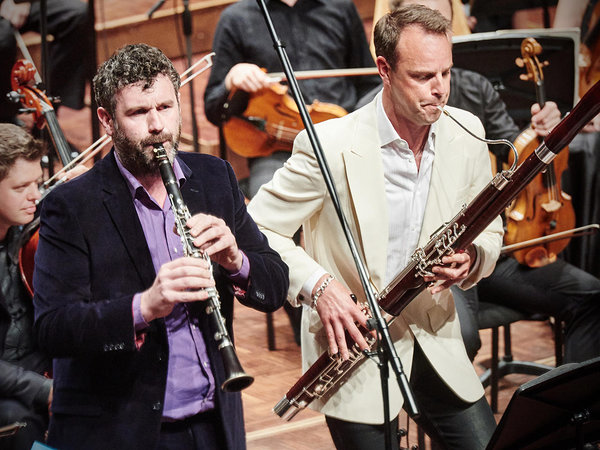 A frequent guest in festivals, Kuuskmann appears regularly at the Pärnu Music Festival, Bremen Musikfest, as well as Landsberg, Kuhmo, Gaia, Umeå, Menuhin Festival Gstaad, to name a few. As an avid chamber musician Kuuskmann is a co-founder of the Berlin based Trio Mann along with oboist Christoph Hartmann (Berlin Philharmonic) and pianist Hendrik Heilmann, exploring a wide range of repertory from solo chamber music to trios. For the last several years Kuuskmann has appeared regularly, under the invitation of Paavo Järvi, as a solo bassoonist in the Pärnu Music Festival Orchestra.
As a recording artist, Kuuskmann received a 2007 Grammy Nomination for his recording of David Chesky's bassoon concerto. His 2012 release of reconstructed bassoon concertos by J.S.Bach with co-soloist, world renown violist, Lars Anders Tomter and the 1B1 Ensemble, was released to high praise on Simax records. Kuuskmann's acclaimed solo cd "Nonstop" and other albums are available on ERP, Erdenklang, CCn'C and Chesky record labels.
A graduate of the Yale and the Manhattan Schools of Music, Kuuskmann's mentors include Stephen Maxym, Frank Morelli, Ilmar Aasmets and Rufus Olivier. As an avid educator, Kuuskmann taught at the Manhattan School of Music Contemporary Performance Program (2007-2012) and currently teaches at Cornish College of Arts in Seattle. He serves as the woodwind coach of the Baltic Youth Philharmonic and teaches regularly at the Arosa Music Academy in Switzerland. Kuuskmann is a founding member and solo bassoonist of the New York City based Absolute Ensemble. An artist of Bernd Moosmann bassoons, Miller Marketing Company, Martin Kuuskmann plays on the Moosmann 222 model bassoons.