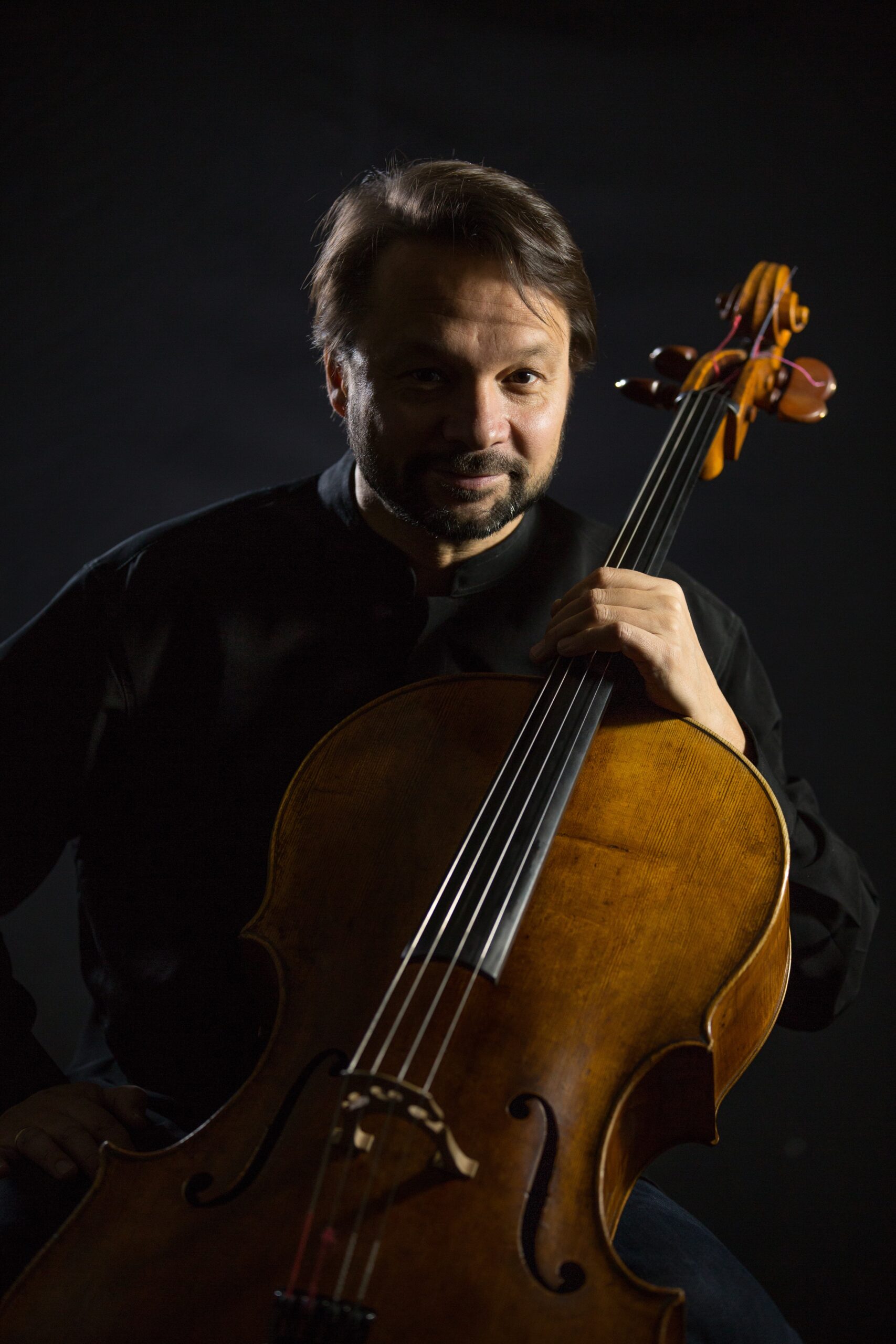 Finnish cellist Marko Ylönen is a soloist, orchestral player and principal cello, plays in different ensembles, and is a teacher. Ylönen's repertory is broad, taking in a range of works by C. P. E. Bach, Boccherini, Vivaldi, Haydn, Chopin, Rachmaninov, Sibelius, Piazzolla, and especially contemporary Finnish composers like Einojuhani Rautavaara, Joonas Kokkonen, Jouni Kaipainen, Ralf Gothóni, Olli Mustonen, and many others.
Ylönen has performed throughout Europe, the U.S., Japan, China, Australia, and New Zealand. He has recorded for several labels, including Ondine, Finlandia, ALBA and BIS. He plays regularly as soloist with the major Finnish orchestras and has also played with such leading orchestras as Camerata Salzburg, the English Chamber Orchestra, the Prague Chamber Orchestra, the Melbourne Symphony Orchestra, the Stavanger Symphony Orchestra and the Netherlands Chamber orchestra.
As a chamber musician, Marko Ylönen has played in various ensembles with a great number of world's leading musicians. He has also been invited Artistic Director of Korsholm Music Festival and LuostoClassic Festival in Finnish Lapland. From autumn 2009 Mr. Ylönen has been engaged as Professor of Chamber Music at the Sibelius Academy in Helsinki.
Marko Ylönen has studied with Csaba Szilvay, Erkki Rautio, Heikki Rautasalo and Heinrich Schiff. In 1990 he was awarded 2nd prize at the Turku Scandinavian Cello Competition and later that year he became a finalist and a prizewinner in the Tchaikovsky Competition in Moscow. In 1996 he won the first prize at the Concert Artist Guild Competition in New York. He plays a Bartolomeo Cristofori cello from 1720's.