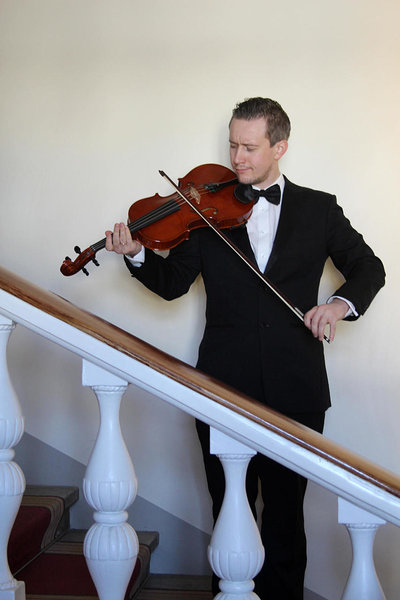 Madis Järvi was born in Tallinn into a musical family. He is the grandson of Vallo Järvi, Neeme Järvi's older brother. At the age of seven, Madis began studying violin at Lahti Conservatory, where he graduated in 2008. He then began viola studies at the Lahti University of Applied Sciences.
At eleven, he began studying conducting with Jüri Ruut-Kangur. He has performed many concerts with his own orchestra, the Lahti Young Chamber Orchestra, as well as the Lahti Youth Symphony, Seinäjoki Symphony Orchestra and many others. In 2010 he began principal conductor of an Wellamo Chamber Orchestra. At fourteen, he began to study composition with Kari Karjalainen.
Nowadays he is working at the Estonian National Opera as an assistant principal viola player.
Madis Järvi has participated in many conducting and viola courses, including those at Seinäjoki with Atso Almila in 2005, 2007,2008 and with Neeme Järvi and Leonid Grinn at Pärnu in 2010, 2012.