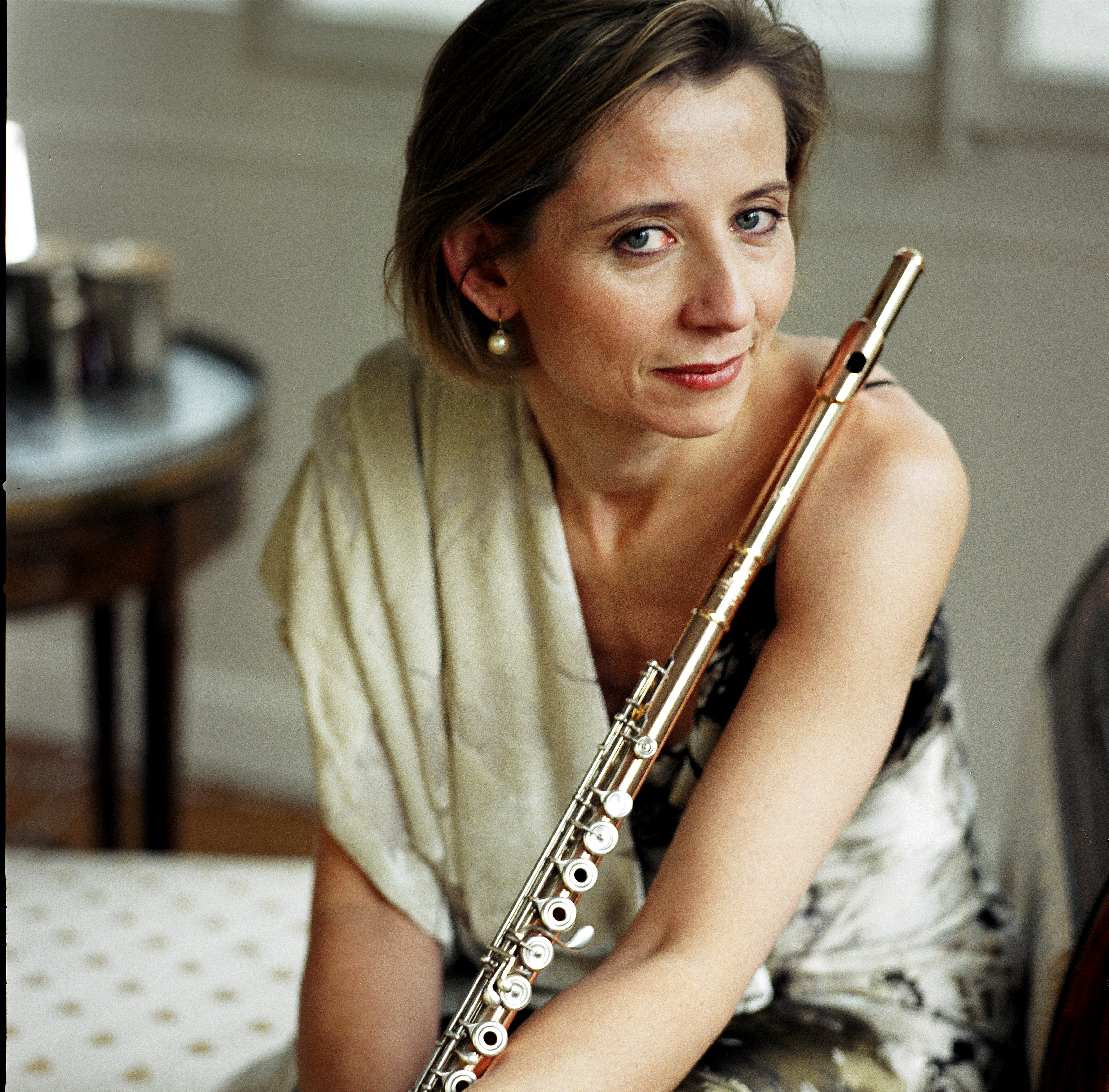 Maarika Järvi, an Estonian flutist was born in Tallinn, Estonia where she started her musical journey. As a member of a Järvi musical  "dynasty", mostly known for the conductors, Maarika is a rare instrumentalist.
Maarika has played as a soloist with many orchestras such as the NDR and WDR Symphony Orchestras in Germany, New Jersey Symphony, Japan Philharmonic, Detroit Symphony Orchestra, Moscow Chamber Orchestra, Mariinsky Theater Orchestra, Gothenburg Symphony, various orchestras in Spain and Estonia and also with orchestras in Canada, Turkey and Serbia.
A champion of Estonian flute music, she has premiered numerous pieces by the composers of her native country. Most recently, she premiered a concerto for two flutes by Jüri Reinvere at the Pärnu Music Festival in 2016 and Reminiscences of Youth by Peeter Vähi in 2015. She has recorded numerous Estonian concertos; two concertos written for her were released under the title Celestials. Other CDs such as Musica Triste and Somnium Boreale are all dedicated to new Estonian works. As a chamber musician she has recorded for Chandos, ASV and CCn'C in different ensembles. The CD Méditations for Chandos Records features flute, viola and harp. Together with bassoonist Martin Kuuskmann she also forms a duo called Martinika. She has also performed with Monika Mattiesen as the flute duo MoMa – in 2016, they premiered Jüri Reinvere's concerto for two flutes and a chamber orchestra (conductor Arkady Leytush); in 2018, they premiered Gene Pritsker's composition for two flutes and a chamber orchestra (with chamber orchestra CompCord and conductor Arkady Leytush). Together they have also performed in Japan, Kyiv, and Berlin. Her work as a recitalist and chamber musician has taken her to many countries in North America and Europe. In the summer of 2022, she will premiere a new piece at the Pärnu Music Festival written by Estonian composer Mari Vihmand – Triple concerto for 2 flutes and bassoon with string orchestra.
Equally busy as an orchestral musician, she has been a Principal Flute in the Spanish Radio-Television Orchestra (RTVE) in Madrid. She has also held a Principal Flute position in Orquesta Sinfónica del Principado de Asturias (OSPA) in Oviedo and a Co-Principal Flute in the Orquesta Sinfónica de Galicia. She has collaborated with such orchestras as the English Chamber Orchestra and Barcelona Symphony, joining them on their American tours. She is a member of the Estonian Festival Orchestra. Maarika currently lives in Geneva, Switzerland. She is the president of the Swiss flute society, Souffle d'ici et d'ailleurs, and the founder and Music Director of the flute ensemble Post Tenebras Flûtes in the Geneva area and neighbouring France.