Karolina Žukova is an outstanding pianist who has devoted herself to solo and chamber music and performs regularly in Estonia, Germany and elsewhere in Europe.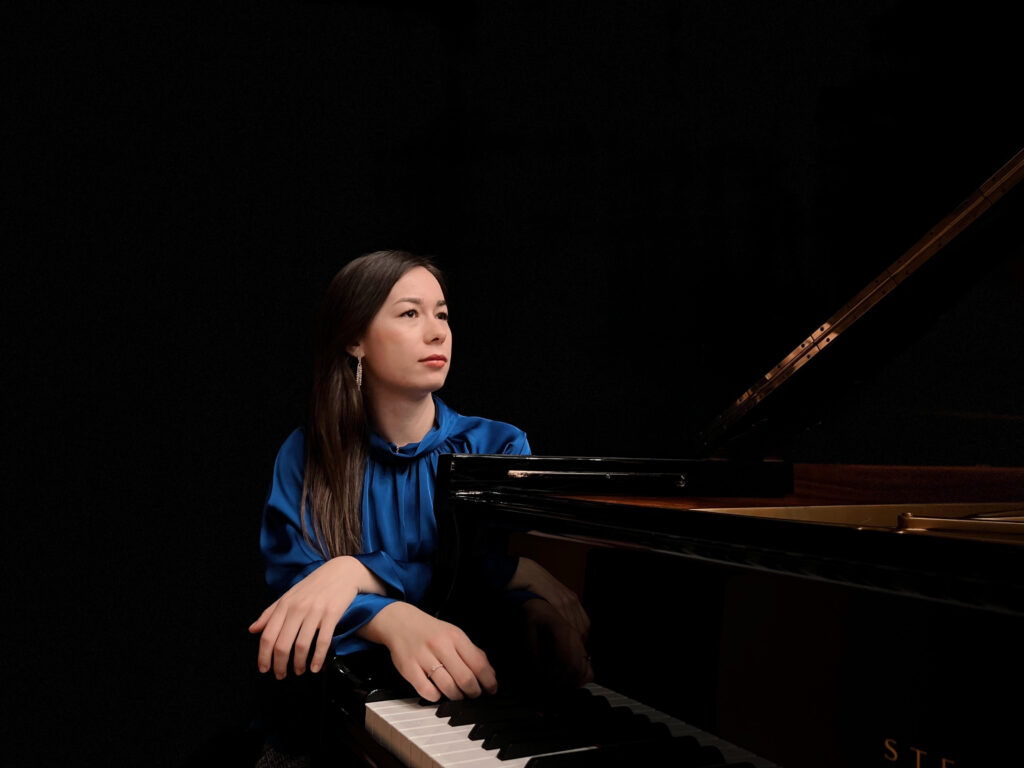 In autumn 2014, Karolina Žukova and violinist Hans Christian Aavik formed a piano and violin duo. The duo has performed at several festivals, participated in different masterclasses and won prizes at international competitions. In March 2020, they played with the Jyväskylä Symphony Orchestra under the baton of Ville Matvejeff, and in October 2021, they released their debut album Aeternus (Pilwrecords).
Karolina has won prizes in several competitions, both as a soloist and as a chamber musician: the Polytechnischen Gesellschaft Frankfurt (2nd Prize, 2021), Piano Competition Online (3rd Prize, 2021), Ilmari Hannikainen Piano Chamber Music Competition (diploma, 2020), VII International Stasys Vainiunas Competition (diploma and special prize from A. Vainiunaite, 2018), Jurmala and Stockholm international competitions (diplomas).
Karolina Žukova received her first piano lessons at the age of five in Narva and continued her education at the Tallinn Music High School (Ira Floss). From 2014 to 2021 she studied at the Estonian Academy of Music and Theatre (Sten Lassmann). In 2017/18 she continued her studies at the Hochschule für Musik und Darstellende Kunst Frankfurt am Main (Prof. Alexej Gorlatch) and since 2019 she has been studying chamber music at the same university (Prof. Angelika Merkle). In the winter semester 2021-22 she studied at the University of Music and Performing Arts Vienna (Prof. Christoph Eggner) and at the Musik und Kunst Privatuniversität der Stadt Wien (Prof. Evgeny Sinaiski). Since July 2020, Karolina has been sponsored by the Hans and Stefan Bernbeck Foundation and since 2019 by Yehudi Menuhin Live Music Now e. V. Frankfurt am Main.