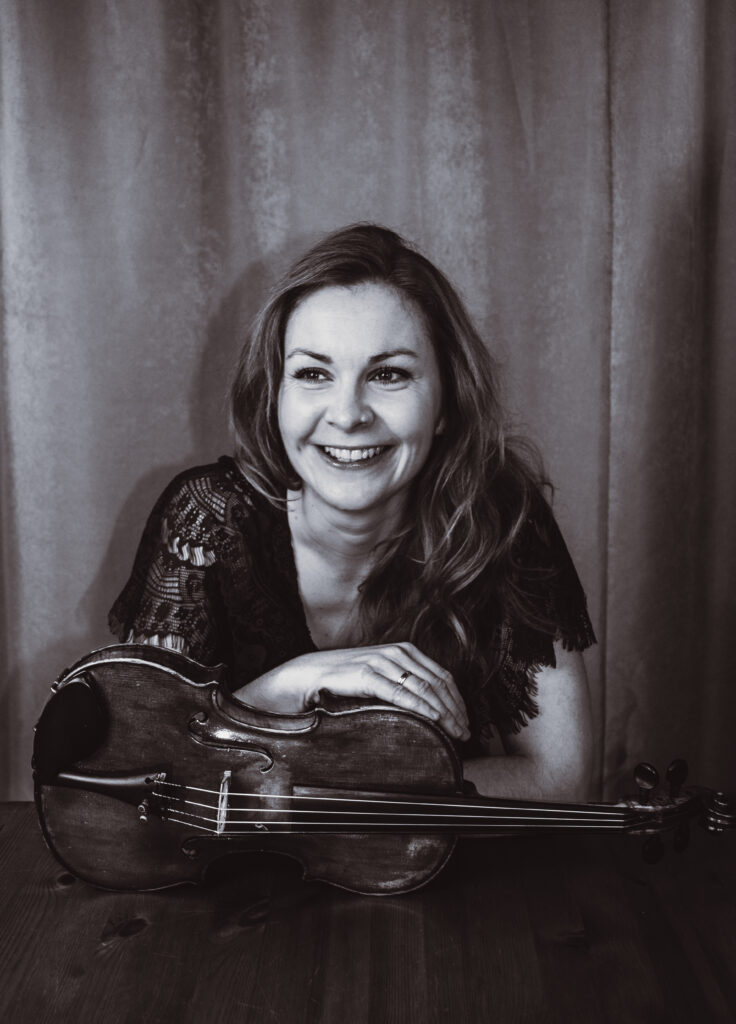 Estonian violinist Kaija Lukas is passionate about the beauty and healing power of classical music and has dedicated her life to inspiring as many as possible.
A passionate chamber musician and soloist, Lukas plays both violin and viola in professional ensembles across Europe, including the English Chamber Orchestra, Amsterdam Sinfonietta, Tapiola Sinfonietta and the Netherlands Chamber Orchestra. She has played with the Pavão, Idomeneo and Piatti string quartets. From 2011 to 2018, Lukas worked with the English Chamber Orchestra and the Royal Philharmonic Orchestra in London.
Lukas has won numerous prizes in national and international competitions, including the international violin competition "Remember Enescu" in Romania, the Khachaturian International Competition in Armenia and national competitions in Estonia. She is a regular participant in the London Jigsaw Players chamber music series.
Lukas' studies began at Rapla Music School and Tallinn Music High School. She then went to London, where she obtained her bachelor's and master's degrees at the Guildhall School of Music and Drama, and further degrees at Temple University in Philadelphia and the Mozarteum in Salzburg.
After a long period abroad, Lukas is delighted to be working in Estonia again and to be making an active contribution to the country's concert life. She works with the Estonian National Symphony Orchestra and teaches at the Tallinn Music and Ballet School. As a guest concertmaster, Kaija has played with the Estonian National Symphony Orchestra, the orchestra of the Estonian National Opera and the Pärnu City Orchestra.
Kaija Lukas plays on the Auguste Sébastien Bernardel (Père) violin (1830–1840), which was given to her on loan by the Estonian Foundation of Musical Instruments and is owned by Triin O'Brock.