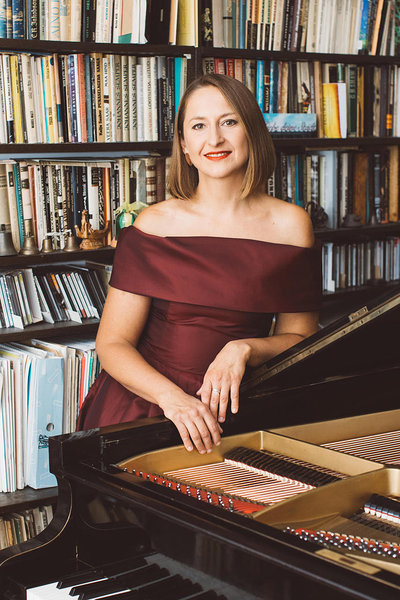 Kadri-Ann SUMERA (piano) is one of the most versatile Estonian pianists of her generation. She is engaged as soloist as well as chamber musician and accompanist and her repertoire covers a wide range from baroque to contemporary music. She has premiered several compositions of Estonian composers and premiered in Estonia some important works of XX centuries music (Stockhausen, Messiaen, Cage). She has been involved in some multimedia-performances, for example Sound:Picture, which combines Estonian classical music with video. Important part of her repertoire consists of the music of her father, an important Estonian composer Lepo Sumera, but also of the works of other Estonian composers such as Tüür, Tubin, Pärt and Mägi.
Sumera studied at the Estonian Music Academy and at the Music Academy of Cologne (Merike Bürger, Ülle Sisa, Maigi Pakri, Professor Peep Lassmann and Professor Arbo Valdma). In 2004/2005, she attended The International Ensemble Modern Academy in Frankfurt. She has successfully participated in competitions, among which she has received 2nd prize at the Baltic Television Competition Alternative and special prizes in the European Piano Teachers Association in Zagreb and the competition for Estonian pianists. She has made numerous recordings for Estonian Radio. Kadri-Ann is the founder of the New Music Ensemble of Tartu. As a soloist she has performed with orchestras such as Estonian State Symphony Orchestra, Dresden Sinfonietta, Pärnu City Orchestra etc.
Besides her work as a teacher in Tallinn Georg Ots Music School, Sumera has taught in Tartu Heino Eller Music School and been moderator in Estonian Classical Radio for years. In the season 2015/2016 she worked at the Akademie für Tonkunst in Darmstadt, Germany. She is one of the initiators of the school concert projects in Estonia and is an active kayaker – journeys have taken her from Malawi to Greenland.