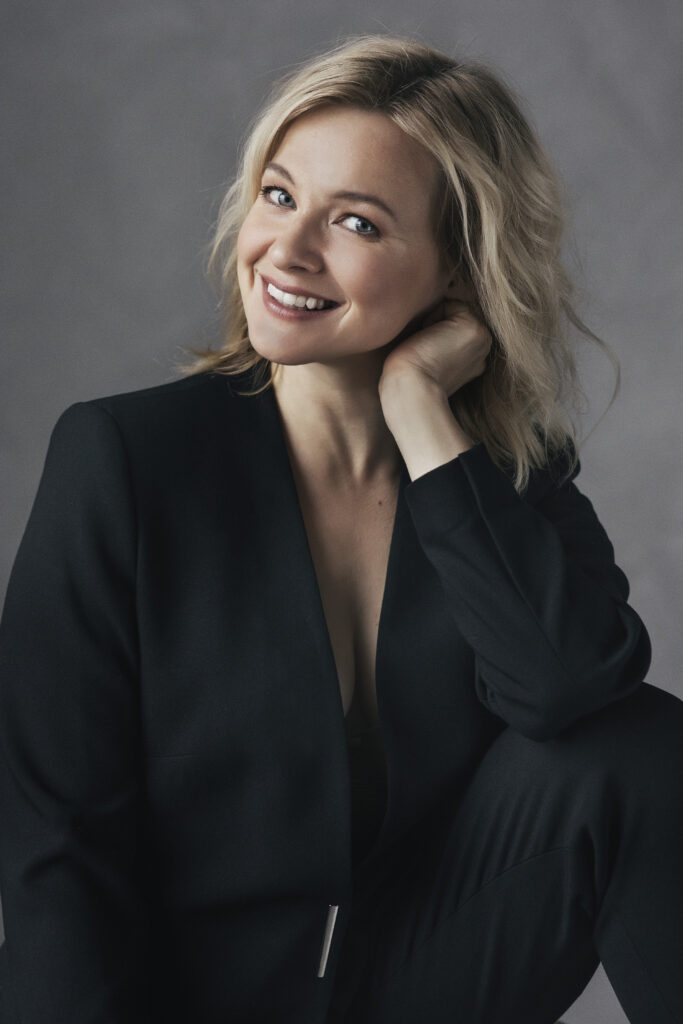 "I have always searched for an unbeaten path when it comes to my musical theatre career." (Hanna-Liina Võsa)
Singer and actress Hanna-Liina Võsa began her studies at the age of 18 at the American Academy of Music and Drama in New York. After graduating, she was cast as the lead in the musical Grease; as Sandy, Võsa gave over 600 performances on tour in North America and Asia. As a travelling performer, her shows include the European premiere of Marc Shaiman and Scot Wittman's Hairspray (Penny) in Helsinki City Theatre, Sugar (Sugar Kane) in Tampere Theatre in Finland, La Cage Aux Folles (Anne) at the Gateway Playhouse and Garry Marshall's Happy Days (Lori Beth) at the Goodspeed Opera House in the United States.
She has also been lucky to create a brand new role of Serra for Marcus Cheong and Ken Lai's musical Angels presented at the NYMF (New York Musical Festival) in NYC.Võsa has performed the role of Christine (The Phantom of the Opera) at the Vanemuine in Tartu, Estonia, Finnish National Opera and Göteborg Opera in Sweden, Eliza Doolittle (My Fair Lady) at the Estonian National Opera, e.g. She has performed as a soloist in concerts and on television, and released albums, e.g. Särav vaikus (Radiant Silence) (2014) with jazz pianist Kristjan Randalu and string quartet Prezioso. In 2016 she co-founded Muusikalikool in Tallinn (Musical School), where she was the creative director and teacher until 2021.