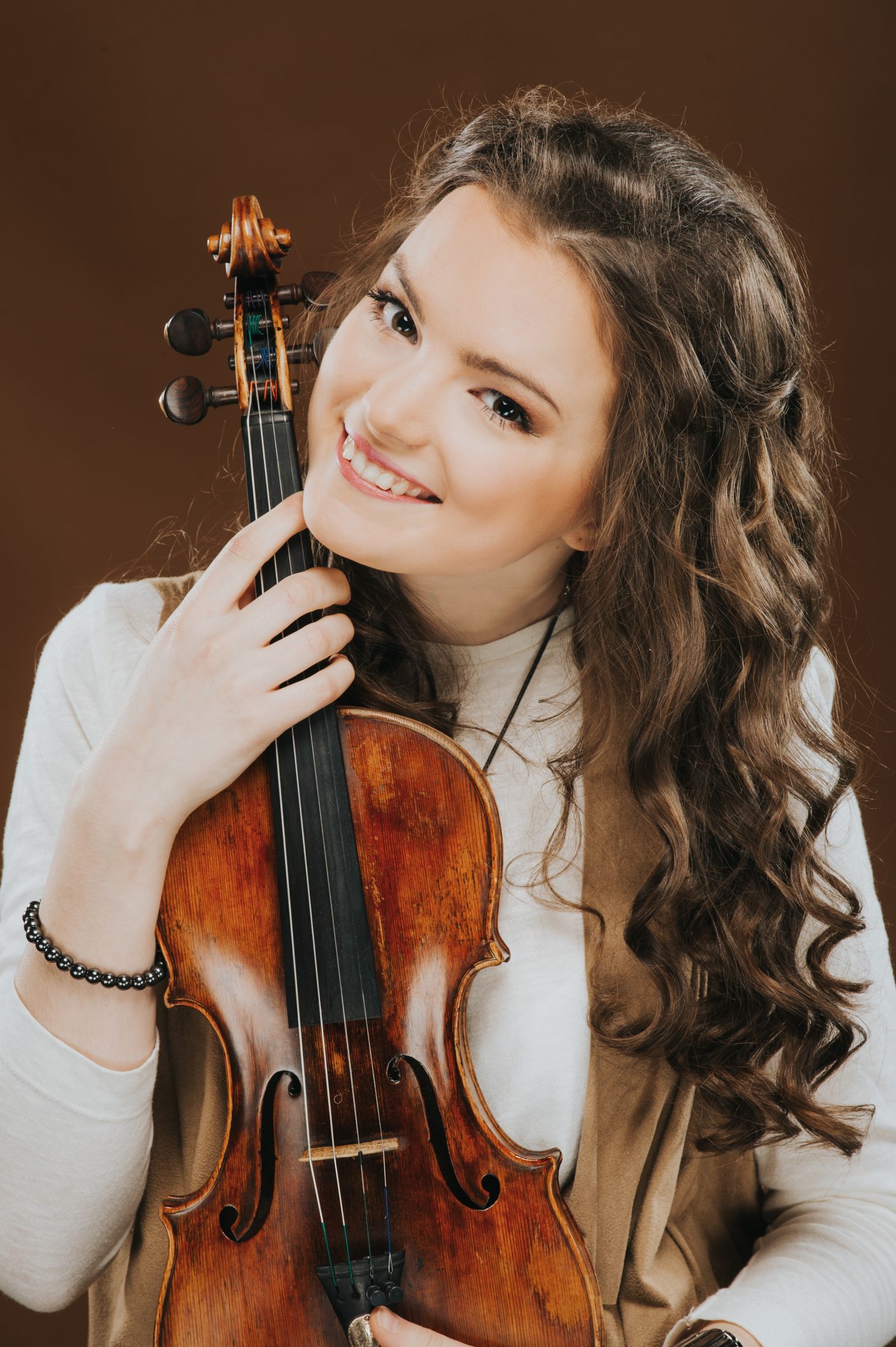 Gloria Ilves (b. 1997) began her violin studies at the age of 4. Her teachers at the Tallinn Music High School were Tiiu Peäske, Maire Ots, Kristina Kriit, and Mari Tampere-Bezrodny. At the Estonian Academy of Music and Theatre, she continued her studies in Mari Tampere-Bezrodny's violin class and is currently studying under her guidance in the Master's programme at the Sibelius Academy.
She has also participated in many master classes (Anna-Liisa Bezrodny, Pavel Berman, Martti Rautio, Movses Pogosjan, Natalia Lomeiko, Teemu Kupiainen, Evan Rothstein, Ana Comesaña, Alexander Vinnitski, Marko Ylönen). Gloria has been awarded prizes at national and international competitions in Italy, Lithuania, Austria, Russia, and has participated in the international music festival Vladimir Spivakov invites... in Russia in multiple years.
Gloria Ilves performs on a violin by Joseph (Giuseppe) Gagliano (1770–1780), which has been kindly given to her on loan by the Estonian Foundation of Musical Instruments.