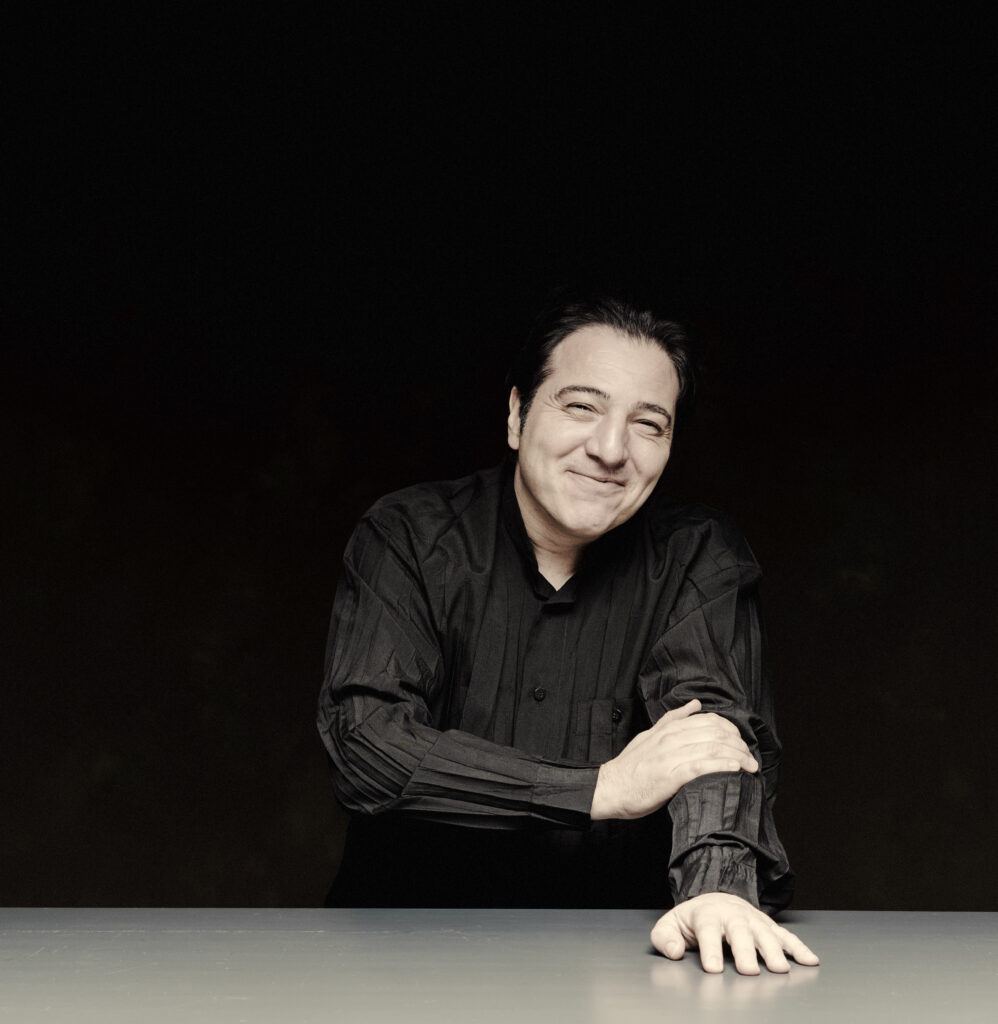 With his extraordinary pianistic ability, Fazıl Say has been touching audiences and critics alike for more than 25
years in a way that has become rare in the increasingly materialistic and elaborately organised world of classical
music. Concerts with this artist are something else. They are more direct, more open, more exciting. In short:
they go straight to the heart.

Since the beginning of his career, he has performed with many renowned American and European orchestras
and numerous leading conductors, building up a diverse repertoire ranging from Bach to Vienna Classical (Haydn,
Mozart and Beethoven), romantic and contemporary music, including his own compositions for piano.

Guest performances have taken Fazıl Say to countless countries on all five continents, alongside numerous
appearances as a chamber musician. With violinist Patricia Kopatchinskaja, he performs in a fantastic duo; other
notable collaborators include Maxim Vengerov, the Minetti Quartett, Nicolas Altstaedt and Marianne Crebassa.

As a composer, Fazıl Say has been commissioned by Salzburger Festspiele, WDR, Münchner Philharmoniker,
Schleswig-Holstein Musik Festival, Festspiele Mecklenburg-Vorpommern, Wiener Konzerthaus, Dresdner
Philharmonie, Fondation Louis Vuitton, Orpheus Chamber Orchestra, Boston Symphony Orchestra and the BBC,
among others. His Oeuvre includes five symphonies, two oratorios, various solo concertos and numerous piano
and chamber music works. In September 2022, his fifth symphony and the concerto for organ, trumpet and
orchestra with Christian Schmitt and Matthias Höfs will be premiered at the Musikfest Bremen. Sergei
Nakariakov and Gábor Boldoczki will perform the Concerto for Two Trumpets and Orchestra for the first time at
the Palace of Arts Budapest in May 2023. Say's well-known song cycle "İlk Şarkılar" will tour Europe, including
performances in London, Berlin, Hamburg and Zurich.

Among the pianistic highlights of the 2022/23 season is Fazıl Say's residency with the Tonhalle-Orchester Zürich,
with concerts in Zurich and Hamburg, and his residency as composer/performer with the Staatskapelle Weimar.
He performs concerts with the Deutsches Symphonie-Orchester in Berlin and Salzburg, tours with the BBC
Philharmonic and Kammerorchester Basel, and returns as guest to the Israel Philharmonic under Jukka-Pekka
Saraste. Fazıl Say gives recitals in Berlin, Paris, Milan, Amsterdam, Munich and Toronto, among others, and is
undertaking an extensive recital tour in Japan. Programmatically, he is focusing this season on Bach's Goldberg
Variations, a recording of which will be released on Warner Classics. With Patricia Kopatchinskaja, Fazıl Say
records a new CD with sonatas by Bartók, Janáček and Brahms, a programme they will perform this season at
Salzburger Festspiele, as well as in Rome, Geneva, Brussels, Vienna, Baden-Baden, Barcelona and Madrid, among
others. With the young Turkish-Azerbaijani cellist Jamal Aliyev, he is embarking on a duo tour of the U.S. and
Canada, with concerts in Chicago, Los Angeles, Vancouver, New York, Washington and Boston.

Fazıl Say has an extensive discography including over 50 CDs. His recordings on Teldec Classics, naïve and Warner
have received numerous awards, including four ECHO KLASSIK and a Gramophone Classical Music Award.
Warner Classics most recently released Fazıl Say's recording of all Beethoven piano sonatas in January 2020 and
his digital albums "Morning" and "Evening" in 2022.