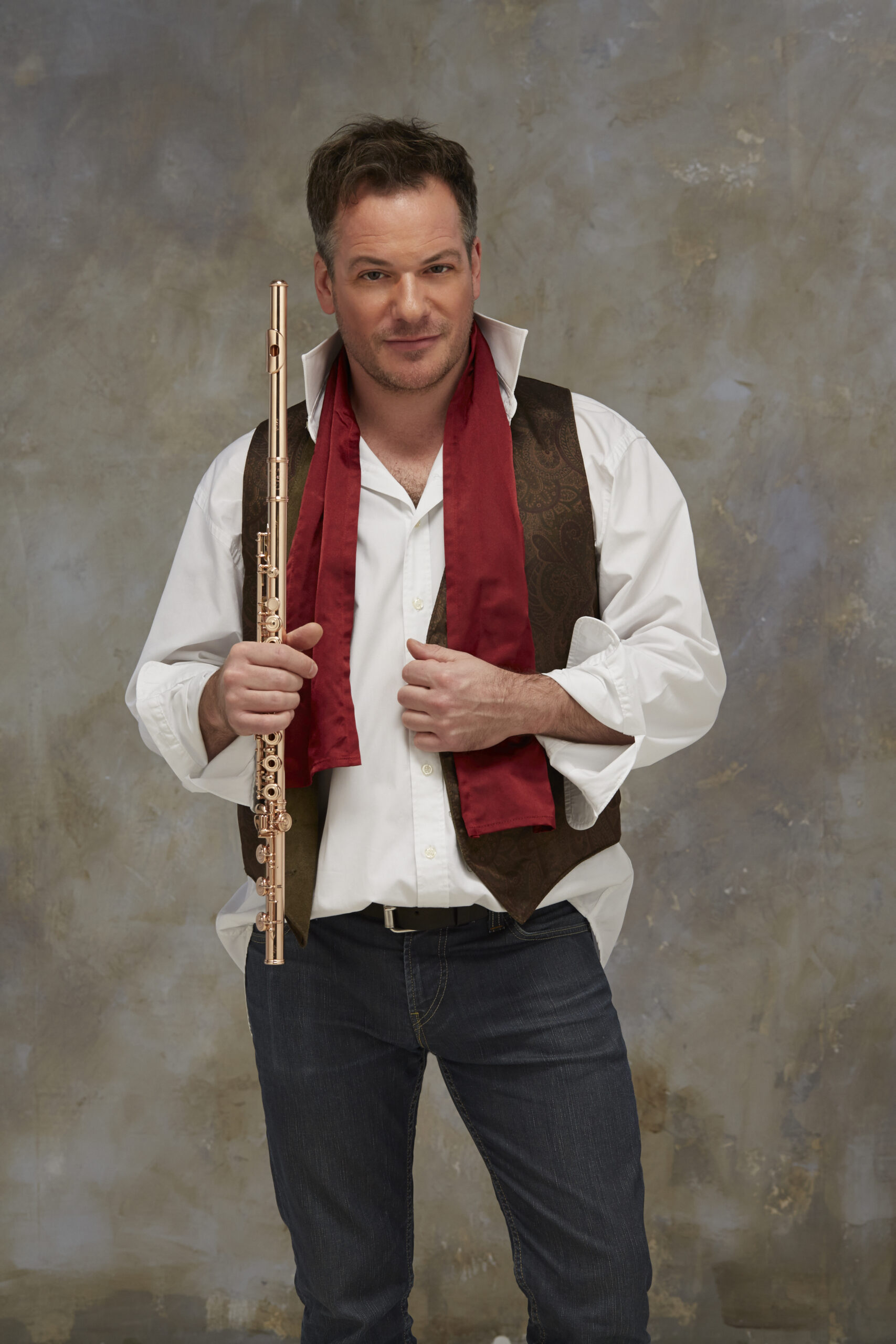 Emmanuel Pahud started studying the flute at the age of four or five, his first teacher being a 15-year-old boy next door, who's playing had made a deep impression on Emmanuel ("I told my parents I wanted to play the flute, I wanted to play the same Mozart concerto that the guy next door was practising"). For the next three years, he was taught by François Binet, the neighbour's flute-playing father. In 1979–1985, Emmanuel studied at the Brussels Academy of Music under Michel Moinil. In 1984–1987, he was tutored by Carlos Bruneel, principal flutist at the Monnaie Royal Opera House in Brussels. In 1985, Pahud won the Belgian National Competition and in the same year, he played his first concert with the Belgian National Orchestra, performing the work that inspired him 11 years earlier – Mozart's Concerto KV 313 (which will also be performed in Pärnu). At the age of 17, Emmanuel entered the Conservatoire National Supérieur de Musique de Paris, where he was taught by Michel Debost, Alain Marion, Pierre Artaud, and Christian Larde. During his studies, he won the Duino (1988) and Kobe (1989) competitions.
In 1988, Emmanuel was also awarded second prize at the Scheveningen International Music Competition in the Netherlands. In 1989, while still a student at the Conservatoire of Paris, the remarkable young interpreter was chosen principal flutist of the Basel Radio Symphony Orchestra, where he played until 1992. In the autumn of the same year, Emmanuel won the Geneva International Music Competition and then, at the age of 22, he became principal flutist of the Berlin Philharmonic (and the youngest member of this famous orchestra, then conducted by the legendary Claudio Abbado).
After that, Emmanuel Pahud's career took off. Since taking up his post in Berlin, he has performed as a soloist with many renowned orchestras such as the London Symphony Orchestra, the Zurich Tonhalle Orchestra, the Orchestre de la Suisse Romande, the Camerata in Geneva, and many others. He is also a regular guest at major festivals in Europe, the USA, and the Far East. Pahud is also a dedicated chamber musician. One of his longest-standing stage partners is the pianist Éric Le Sage, with whom he has made several recordings. In 1993, at the Salon-de-Provence in France, Pahud was one of the founders of Le Festival de l'Empér, with the aim of creating a festival as a musical laboratory that avoids the usual programmes. Emmanuel Pahud is an interpreter whose repertoire is very broad, including classical music from different eras – solo, chamber and orchestral repertoire – as well as jazz.