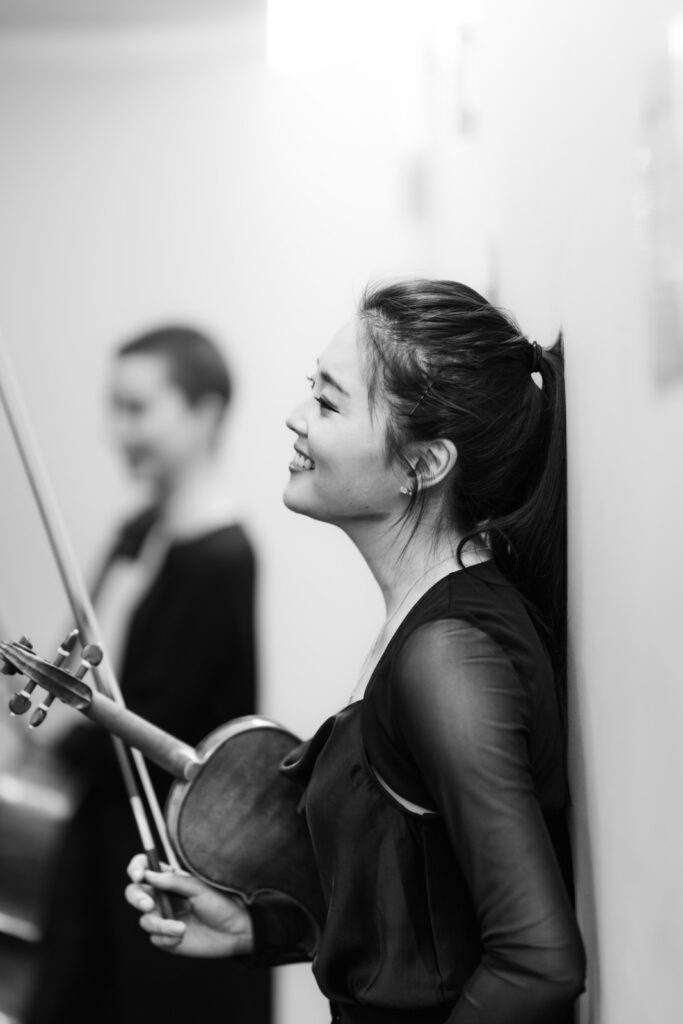 New Zealand violinist Emma Yoon has been based in Germany since 2012 and is currently a full time member of the Deutsche Kammerphilharmonie Bremen. Since 2018 she has also been a member of the Estonian Festival Orchestra.
In her home town of Christchurch Yoon was a student of Stephen Larsen at the University of Canterbury. After graduating she continued her studies in Germany where she completed her master's and Konzertexamen degrees under the guidance of Prof. Elisabeth Kufferath at the Hanover University of Music, Drama and Media.
While still in New Zealand, Yoon was successful in many competitions both as a soloist and as a chamber musician. She won 2nd prize in the National Concerto Competition, and Pettman/ROS scholarship as part of the Lazarus String Quartet, resulting in performances in Edinburgh and London. The quartet later joined the class of Oliver Wille in Hanover and received regular coaching from Eberhard Feltz and Valentin Erben as part of the association ProQuartet in Paris.
Chamber music continues to be a passion for Yoon; she regularly collaborates with artists such as Sarah Christian, Florian Donderer and Tanja Tetzlaff, with a recent recording being nominated for an Opus Klassik.
Emma Yoon works regularly as concertmaster in ensembles such as Kammerphilharmonie Landshut and the Hamburger Camerata while also playing as substitute 2nd principal in the Deutsche Kammerphilharmonie Bremen.