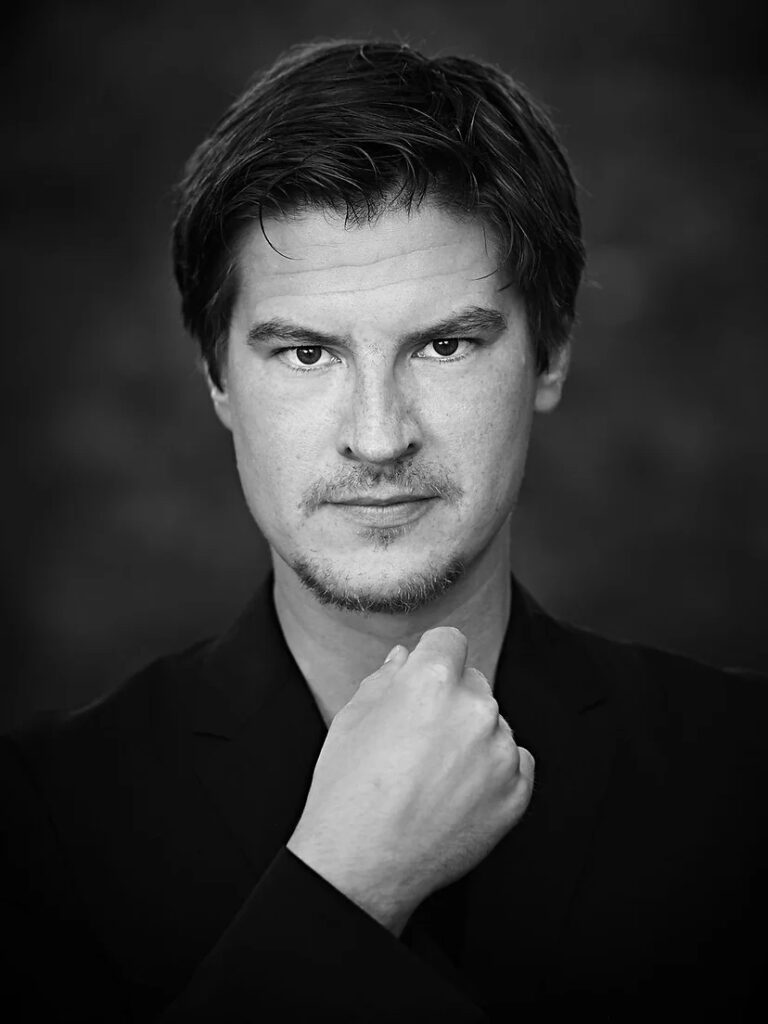 Violinist, violist and conductor Andres Kaljuste is one of Estonia's most versatile musicians. As of 2022 he is also the Creative Director of Classical Studies at the Tallinn Music and Ballet School and the newly appointed conductor of the Eller Sinfonietta.
Before taking up orchestral conducting studies at the Sibelius Academy, Kaljuste trained as a violinist at the Royal Academy of Music in Stockholm and the Hanns Eisler School of Music Berlin. He has performed as a soloist with the Estonian National Symphony Orchestra, Tallinn Chamber Orchestra and Belgrade Strings.
After studies he appeared in the ranks of some of the top orchestras in Europe, including London Philharmonia Orchestra, Royal Philharmonic Orchestra, Rundfunk-Sinfonieorchester Berlin, Swedish Radio Symphony Orchestra and (during his conducting studies) as concertmaster of the Helsinki Philharmonic Orchestra's viola section.
He frequently appears alongside pianist Sophia Rahman with whom they champion music by Kaljuste's Estonian native composers Arvo Pärt and his teacher Heino Eller.
As a conductor he has worked with the Helsinki Philharmonic Orchestra, Tampere Philharmonic Orchestra, Odense Symphony Orchestra, Estonian National Symphony Orchestra, Estonian National Opera, Lahti Symphony Orchestra, Oulu Symphony Orchestra, Aalborg Symphony Orchestra, Aarhus Symphony Orchestra, Tallinn Chamber Orchestra, Ostrobothnian Chamber Orchestra and many others.
Kaljuste is also a keen chamber musician and regularly appears at festivals throughout Europe. He has recorded two albums of chamber music by composer Eleanor Alberga for the Navona label as well as music by Sharon Farber for Signum Records.