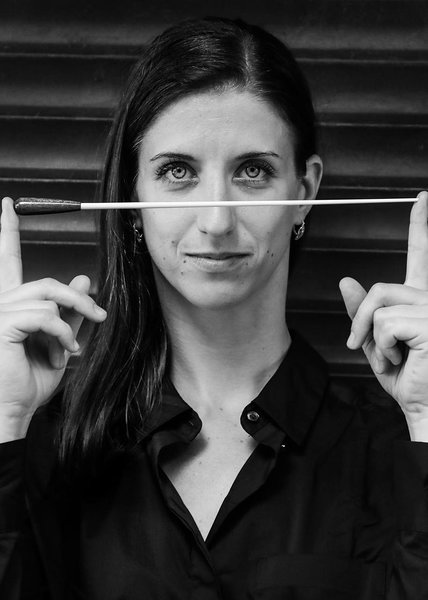 Maria Seletskaja (1984)
Estonian-born Maria Seletskaja enjoyed 15 years on the international ballet stage as principal soloist with the Royal Ballet of Flanders, Staatsballett Berlin, Zürich Ballet and Estonian National Ballet. Alongside her dancing career, Maria continued her musical studies both privately and at the Berklee College of Music (Boston, USA) and by 2013 she was ready to start conducting piano rehearsals at her company at the time – the Royal Ballet of Flanders. Since 2016, Maria Seletskaja's experience as a conductor has naturally developed into a full-time career. She was invited to be assistant to the music director of Casco Phil (formerly Flemish Chamber Philharmonic Orchestra) and received a similar invitation one year later from the Stuttgart Ballet. In 2018, she conducted her Stuttgart premiere to great acclaim in the ballet La Fille mal gardée (Herold/Ashton), which was followed by performances of Mayerling (Liszt/MacMillan). She also made her conducting debuts at the National Ballet of Georgia and Moravian Philharmonic Orchestra. Since October 2019, Maria Seletskaja has been conductor-in-residence at the National Ballet of Canada. In 2020–21 season, Maria will return to the National Ballet of Canada and will conduct two mixed ballet programmes at the Deutsche Oper am Rhein in Düsseldorf. Alongside her professional engagements, Maria continues her music studies, concentrating on broadening her repertoire to include a wider range of both orchestral and operatic repertoire. Amongst her most influential teachers Maria counts James Tuggle (music director at Stuttgart Ballet) and Rodolfo Saglimbeni. A regular attendee of the Järvi Academy, she has also benefitted from personal advice and guidance of Paavo Järvi. In December 2019, Maria had a chance to follow maestro Järvi for two weeks during his work with the Deutsche Kammerphilharmonie Bremen.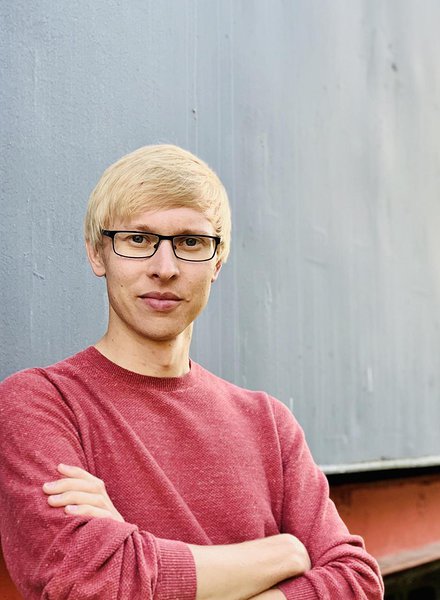 Henri Christofer Aavik (1995)
Estonian conductor Henri Christofer Aavik began his musical journey as a trumpetist and later studied musicology at Tallinn Music High School. At the age of fourteen, he began conducting during his studies at children's music school. In 2011, Henri Christofer appeared as a conductor within a youth project called The Smuggled Love at Estonian National Opera and received the Tallinn's Culture Award for Young People. As a high school student, he attended Jorma Panula's classes for young conductors at the Sibelius Academy in Finland and since 2015, he has been studying orchestral conducting at the University of Music Franz Liszt Weimar in the class of Prof Nicolás Pasquet and Prof Ekhart Wycik. He has been an exchange student at the Zurich University of the Arts (Switzerland) in the class of Prof Johannes Schlaefli and has participated in masterclasses with conductors such as Bruno Weil, Jukka-Pekka Saraste, Johannes Gustavsson and Sasha Mäkilä. Henri Christofer has been a prize winner at several music competitions, including 1st prize at the Kārlis Ozols International Competition "Young Trumpeter" in Jēkabpils, Latvia in 2012 and at the 4th Competition of Young Estonian Wind Band Conductors in Tallinn, Estonia in 2014. Henri Christofer has conducted more than 50 musical ensembles, including Staatskapelle Weimar, Jena Philharmonic Orchestra, Göttingen Symphony Orchestra, Southwest German Philharmonic Orchestra of Konstanz (Germany), Hradec Králové Philharmonic Orchestra, the North Czech Philharmonic Teplice, Karlovy Vary Symphony Orchestra (Czech Republic), Dutch National Youth Fanfare Orchestra, Pärnu City Orchestra, Estonian Sinfonietta and numerous project ensembles. From 2017 to 2019, he was the artistic director and conductor of the Symphony Orchestra of the Technical University of Ilmenau (Germany).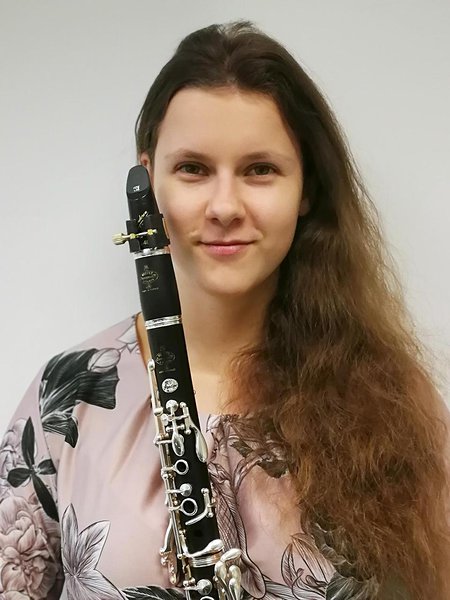 Erle Kont (1995)
Erle Kont is an Estonian conductor, clarinettist, founder and artistic director of TaHe (Tartu Sound) contemporary music organisation. This autumn Erle will graduate with a master's degree in clarinet performance from the Sibelius Academy with soloist Kari Kriikku and will start her master's studies in wind band conducting with Petri Komulainen in the same school. Erle is a diverse musician, who has won prizes from 14 clarinet competitions at home and abroad.
Erle first started her conducting studies in 2012 at Heino Eller Tartu Music College after which she continued her studies in Finland and Estonia. She has studied with Jorma Panula, Atso Almila, Toomas Vavilov, Bjarte Engeset, Petri Komulainen, Olli Vartiainen, Nils Schweckendiek and Jukka Iisakkila. As a student, she has also participated in the courses of Sir Roger Norrington, Sakari Oramo, Hannu Lintu, Leif Segerstam, Mikko Franck and others.
One of the most important early experiences in conducting came in 2017, when Erle worked as chief conductor of the Tallinn Firefighters Association Orchestra. Under her leadership, the orchestra won 3rd prize in an international wind band competition in Jelgava, Latvia, in the highest artistic category.
Further conducting studies started in the autumn of 2019, when she began studying wind band conducting at the Sibelius Academy as a secondary subject. Thanks to this programme, Erle has conducted almost all of Finland's professional wind orchestras on top of the weekly orchestra conducting sessions at the Sibelius Academy.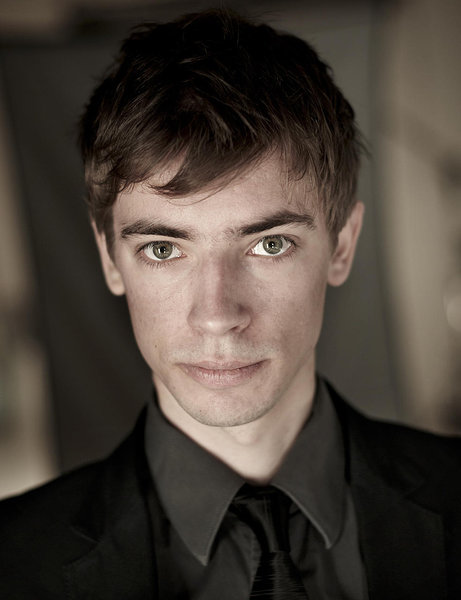 Taavi Kull (1984)
Taavi Kull has worked with orchestras including the Estonian National Symphony Orchestra, Sárospatak International Choir Academy Orchestra, Norrlands Operan, Norrköpping Symphony Orchestra, Dalana Sinfonietta, Kammerensemblen, Gävle Symphony Orchestra and Vanemuine Symphony Orchestra. He has attended masterclasses with Paavo Järvi, Ronald Zollman, Lutz Köhler and Neeme Järvi. Taavi has a master's degree in orchestra conducting from the Estonian Academy of Music and Theatre (Prof Paul Mägi) and from the Royal College of Music in Stockholm (Prof Daniel Harding).
He has assisted Ruomon Gamba (chief conductor of Norrlands Operan) in the production of La Boheme. In the same opera house, he assisted Roland Gluttig with the production of Alban Berg's Wozzeck and Lawrence Renes with the production of Peter Grimes in the Royal Opera of Stockholm.
Currently, Taavi is working at the Vanemuine Theater with its opera choir as an assistant and conductor helping to popularise contemporary Estonian operas by Tubin, Lill and Aints. He has also worked with Bizet's Carmen, Puccini's Madama Butterfly, Verdi's Aida and Donizetti's Lucia di Lammermoor. Since 2016, Taavi has been the artistic director and chief conductor of the Tartu University Symphony Orchestra.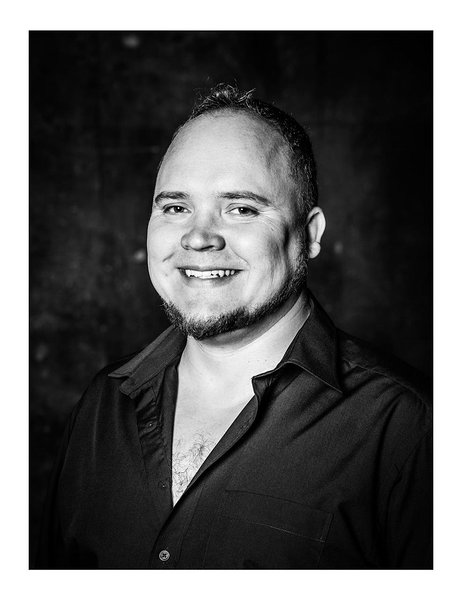 Martin Sildos (1985)
Conductor Martin Sildos (1985) began taking piano lessons at the age of 5. He has conducted Estonian National Symphony Orchestra (ENSO), Vanemuine Symphony Orchestra, Pärnu City Orchestra, Estonian Academy of Music and Theatre Symphony Orchestra, Corelli Baroque Orchestra, Corelli Sinfonietta Orchestra and has been assistant to a project with maestro Neeme Järvi. Alongside orchestras, he has also worked with many choirs, such as the Estonian National Male Choir, Estonian Academy of Music and Theatre Choir, Chamber Choir Voces Musicales, Revalia Chamber Male Choir and Nargen Festival Choir.
Martin is currently working at the Vanemuine Theatre. As a musical director, he has conducted productions such as The Phantom of the Opera by A. L. Webber, Lotte in Dreamland by P. Pajusaar, Snow Queen, Les Miserables, Sweeney Todd, Beauty and the Beast, and Moorland Elegies. As a conductor, he has been involved with operas such as Verdi's Aida (premiere in 2015) and Puccini's Madama Butterfly (premiere in 2019).
Martin made his conducting debut in the 12th Youth Song and Dance Festival "Mina jään" ("Here I'll Stay"), where he conducted the Youth Symphony Orchestra that consisted of up to 1,000 players.
He is a founding member of the Tallinn University Symphony Orchestra.
In 1993–2000, Martin studied percussion at the Tallinn School of Music (teacher Anto Õnnis) and continued his percussion studies at the Georg Ots Tallinn Music College (teacher Rein Roos). From 2004 to 2007, he worked as a percussionist in the Estonian National Opera. In 2005, he started his studies at the Estonian Academy of Music and Theatre as a percussionist and completed his studies there in 2010 with a bachelor's degree in choir conducting (Prof Toomas Kapten). From 2011 to 2012, he studied in the Universität für Darstellende Kunstmusik Wien under Prof Uroš Lajovic. In June 2012, he attained his master's degree at the Estonian Academy of Music and Theatre as a symphony orchestra conductor (Prof Toomas Kapten).
Mikk Murdvee (1980)
Like many other successful alumni of the famous conducting class of the Sibelius Academy, Mikk Murdvee started his musical studies as a violinist, graduating from the violin class of Mari Tampere-Bezrodny in 2005. Parallel to the violin, Mikk studied conducting with Leif Segerstam, Atso Almila and Jorma Panula, making his conducting diploma in 2007. He received his early musical education in the Tallinn Music High School where his teachers were Niina Murdvee, Harald Aasa and Mari Tampere-Bezrodny.
Mikk Murdvee was Principal Conductor of the Helsinki University Symphony Orchestra (Ylioppilaskunnan Soittajat) during 2007-2017, with which he made successful tours to Germany, Poland, Sweden, Denmark and Estonia and recorded two CDs.
He has also recorded CD:s as conductor with Estonian National Symphony Orchestra and Tallinn Chamber Orchestra, and as a violinist with pianist Sten Lassmann for Toccata Classics.
He has been chief conductor of Tallinn Music High School Symphony Orchestra 2011-2015.
Today Mikk Murdvee is internationally active as a conductor and as a violinist. He has been teaching conducting in Sibelius Academy since 2011. Since 2016 he has been artistic director of Kaarina Music Festival and Music Camp, near Turku, Finland.
Mikk Murdvee has conducted almost every professional symphony orchestra in Estonia and Finland. In UK he has conducted the symphony orchestras of the London Royal College of Music and the Southbank Sinfonia of London.
During 2011 he has worked as Assistant to Esa-Pekka Salonen in several projects with the Philharmonia Orchestra.
Apart from conducting, he is sought after as violin soloist, concert master, chamber music partner and teacher.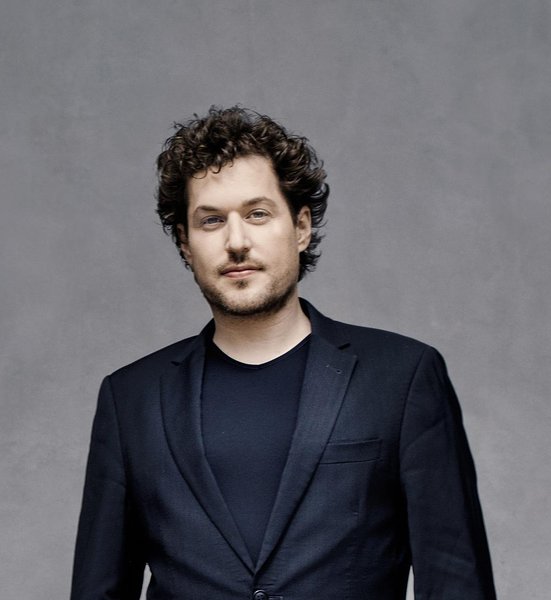 Xandi van Dijk (1978)
Born into a musical family in Cape Town, Xandi van Dijk started conducting at age 14 and by his mid-twenties had conducted all the major South African orchestras. He premiered his father P.L. van Dijk's opera earthdiving at the Spier Summer Festival, conducted the William Kentridge production of Mozart's Die Zauberflöte in Cape Town and Johannesburg, recorded the soundtrack to the Philip Noyce blockbuster Catch a Fire and premiered struggle icon Denis Goldberg and Matthijs van Dijk's Moments in a Life at the Stellenbosch International Chamber Music Festival 2016.Xandi' dual passions for conducting and chamber music led him to move to Germany, and since 2007 Xandi has been a member of the internationally renowned Signum Quartet. With them he has been a laureate of international competitions, and from 2011-2013 they were BBC Radio 3 New Generation Artists. Their recordings have received universal acclaim, and their debut disc for Pentatone, Schubert "Aus der Ferne", includes a number of Xandi's arrangements of Schubert lieder. This album was a Diapason choice, and won an Opus Klassik 2019.Concert appearances have led the Signum Quartet from the Concertgebouw Amsterdam, the Wigmore Hall and the Berliner Philharmonie to the the Aldeburgh Festival, the Festival Aix-en-Provence and the BBC Proms. They have recorded for Capriccio, harmonia mundi, Sony Classical and ECM.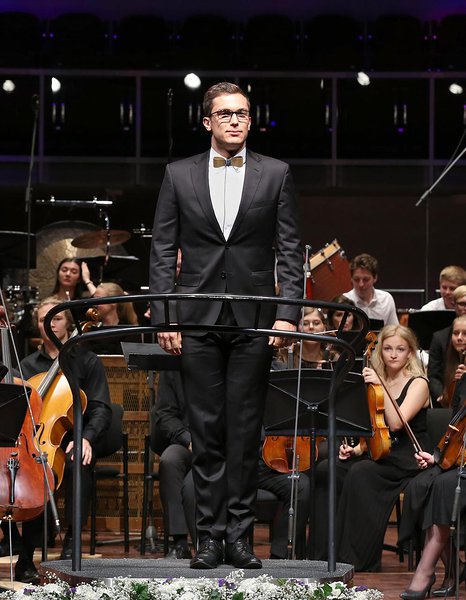 Edmar TUUL (1990)
is a young, acknowledged Estonian conductor who won the Gustav Ernesaks student scholarship in 2014 and won the 3rd place in the 4th Estonian competition for young choirmasters in the same year. In 2017, Tuul conducted male youth choirs at the 12th Estonian Youth Song and Dance Celebration "Mina jään" ("Here I'll Stay"). In 2007, he established the Reaalmažoor Youth Orchestra with the composer Rasmus Puur. Seven records were released in the ten years in operation, the opera Katuselt was staged with the NO99 theatre in 2011, and concerts were recorded for the Estonian Public Broadcasting. Since 2015, Tuul has repeatedly conducted the Tallinn Chamber Orchestra in the series Noorte filharmoonia and, in 2017, he debuted with the Estonian National Opera Orchestra and gave his first full concert with the Estonian National Male Choir. In the 2017/2018 season, Edmar Tuul was the head conductor of the string orchestra of the Pärnu Music School, the Pärnu Regional Youth Symphony Orchestra, the Kadri female choir of Kuusalu, and the Tallinna Raekoor choir, and the assistant conductor of the Estonian Academy of Music and Theatre. Tuul has also conducted the Gstaad Festival Orchestra, the Estonian Philharmonic Chamber Choir, the Tallinn Music High School Symphony Orchestra, the Pärnu City Orchestra, the Estonian National Youth Symphony Orchestra, the Symphony Orchestra of Estonian Music Teachers, and the choir of the Estonian Academy of Music and Theatre. He has cooperated with the Estonian National Opera, the NO99 theatre, the NUKU puppet theatre, the Estonian Music Days, and the Pärnu Music Festival. Edmar Tuul has studied and developed himself under the supervision of conductors such as Tõnu Kaljuste, Neeme Järvi, Kristjan Järvi, Gennadi Roždestvenski, Colin Metters, Achim Holub, Lukas Groen, and Leonid Grin.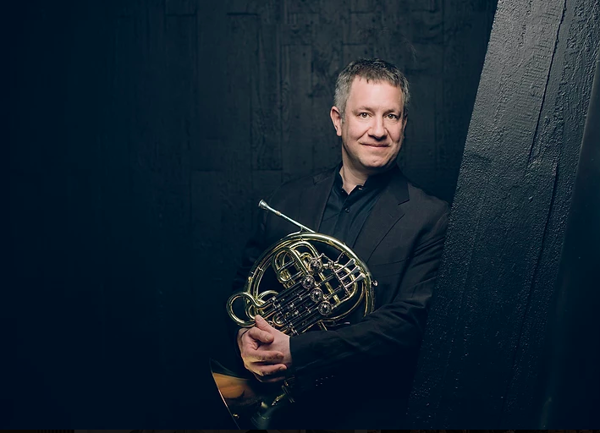 Stefan Dohr (1965)
In addition to being Principal Horn of the Berlin Philharmonic, Stefan has collaborated as a soloist with the world's leading conductors, including Sir Simon Rattle, Claudio Abbado, Daniel Barenboim, Bernhard Haitink, Christian Thielemann, Daniel Harding, Ingo Metzmacher, Neeme Järvi, Paavo Järvi, Tadaaki Otaka, Dima Slobodeniuk, Kazushi Ono, Gustavo Gimeno, John Storgårds, and Marc Albrecht. He has performed concerti with orchestras such as the Berlin Philharmonic, Mahler Chamber Orchestra, Los Angeles Philharmonic Orchestra, NHK Symphony Orchestra (Tokyo), Deutsche Kammerphilharmonie, Swedish Radio Symphony Orchestra, Rundfunk-Sinfonieorchester Berlin, Oslo Philharmonic, Orchestre de chambre de Paris, Orquesta Nacional de España, Shanghai Philharmonic and Osaka Philharmonic.
As well as performing the great Classical and Romantic works for horn, Stefan is continually expanding his instrument's repertoire – commissioning and premiering new pieces by today's foremost composers. In recent years, these included works by Herbert Willi, Jorge E. López, Johannes Wallmann, Dai Bo, Toshio Hosokawa, and Wolfgang Rihm.
A prolific chamber musician, Stefan is a permanent member of the Ensemble Wien-Berlin, Berlin Philharmonic Chamber Music Society, and the Berlin Philharmonic Octet. He has appeared at the Lucerne, Salzburg, Rheingau and Baden-Baden Festivals, and has performed alongside prominent artists such as Maurizio Pollini, Ian Bostridge, Lars Vogt, Kolja Blacher, Markus Becker, Guy Braunstein, Mark Padmore, and Kirill Gerstein.
Stefan's extensive discography includes The Yellow Shark with Ensemble Modern and Frank Zappa (Barking Pumpkin Records), Schumann's Konzertstück for Four Horns and Orchestra with Paavo Jarvi and the Deutsche Kammerphilharmonie (RCA Red Label), Toshio Hosokawa's Horn Concerto Moment of Blossoming with the Royal Scottish National Orchestra (Naxos), Music for Horn and Piano by Franz and Richard Strauss with Markus Becker (Campanella Musica), the Complete Mozart Horn Concertos with Camerata Schulz, and Weber's Concertino for Horn and Orchestra with the Münchner Rundfunkorchester (both on the Camerata label).
Throughout the remainder of 2018, Stefan performs with the BBC Philharmonic, Barcelona Symphony Orchestra, and Lapland Chamber Orchestra as both soloist and conductor. Further seasons include concerto appearances with the Seoul Philharmonic and the Kammerakademie Potsdam, and the Berlin Philharmonic's performance of Helmut Lachenmann's upcoming piece for eight horns and orchestra. In 2020, Stefan appears again as soloist with the Berlin Philharmonic, performing the world premiere of a new horn concerto written for him by Grawemeyer award-winner Hans Abrahmsen, with further performances with the NHK Symphony Orchestra and The Netherlands Radio Philharmonic Orchestra.
Stefan studied in Essen and Cologne, starting his professional career at the age of 19 as Principal Horn of the Frankfurt Opera, during which time he also frequently appeared as a guest artist with Ensemble Modern. He held the position of Principal Horn in Orchestre Philharmonique de Nice, Deutsche Symphonie-Orchester and the Festival Orchestras of Bayreuth & Lucerne before taking up his current post in 1993. A passionate teacher, Stefan is a Visiting Professor at the Royal College of Music, the Sibelius Academy, and a permanent faculty member at the Herbert von Karajan Academy and the Hochschule für Musik "Hanns Eisler" in Berlin.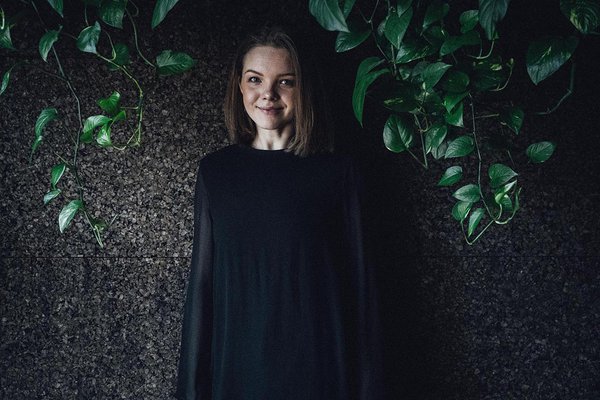 Nele Erastus (1993)
Nele Erastus has been highly involved in music in her hometown of Pärnu from an early age. Today, she is active both nationally and internationally as a conductor, singer and choirmaster. Nele is currently finishing her undergraduate degree in choral conducting under Tõnu Kaljuste at the Estonian Academy of Music and Theatre, and she has participated in masterclasses with Josep Vila i Casañas, Simon Halsey, Zoltán Pad, Risto Joost and many others. A recipient of the 2019 Gustav Ernesaks' scholarship, Nele earned 2nd place at the 7th Competition for Estonian Young Conductors, and won 1st prize in the 2016 Estonian Music Schools' Conducting competition. As a singer, Nele is a two-time selected member of the World Youth Choir, and she was chosen as a representative of Estonia at the 2020 European Youth Choir under Daniel Barenboim and Simon Halsey. Nele is currently serving her 2nd season as chief conductor of Chamber Choir Sireen where she recently led the ensemble to 1st prize in the adult category of the 2019 European Broadcasting Union's (EBU) Choir Competition in Barcelona, Spain.
Ingrit Malleus (1995)

Ingrit Malleus began her choral conducting studies at the Tallinn Music High School (teacher Ingrid Kõrvits). Since 2014, she has studied choral conducting at the Estonian Academy of Music and Theatre with Prof Toomas Kapten. In 2016/2017 she was an ERASMUS exchange student at the Hochschule für Musik Hanns Eisler in Berlin in the class of Prof Jörg-Peter Weigle.
Since 2018, Ingrit has been studying at the HfM Hanns Eisler in Berlin with Prof Justin Doyle and at the Estonian Academy of Music and Theatre with Prof Tõnu Kaljuste.
In 2019/2020, she was an ERASMUS student at the Sibelius Academy in Helsinki in the class of Prof Nils Schweckendiek and she will be continuing her studies there from autumn 2020.
She has participated in the masterclasses of Ragnar Rasmussen, László Nemes, Zoltán Pad, Sir Roger Norrington and Simon Halsey.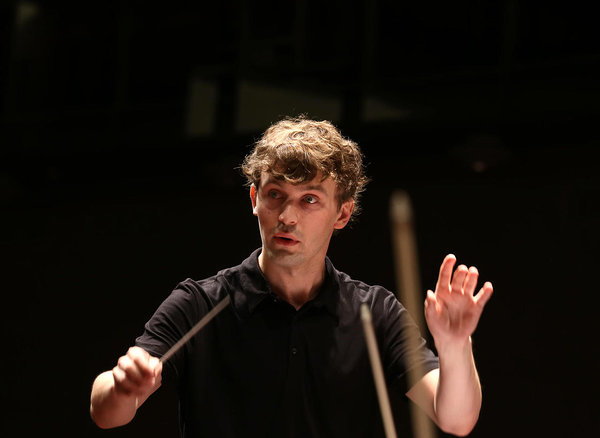 Jaan Ots (1988)
Jaan Ots is an Estonian conductor and pianist who has been described as a "dynamic young man whose liberated work is a pleasure to watch and listen" (Keskisuomalainen 24.10.2019).
Jaan has a bachelor's degree in piano performance from the Estonian Academy of Music and Theatre, and a master's degree in orchestral conducting from the Sibelius Academy in Finland. During the course of his conducting studies, he spent one year as an exchange student at the Conservatoire de Paris (CNSM).
His first major debut took place at the Finnish National Ballet in December 2017 where he conducted The Nutcracker by Tchaikovsky. In the following year, he led the Glasperlenspiel Sinfonietta in collaboration with the award-winning choir Collegium Musicale on tour and conducted the Hamburger Camerata at the Elbphilharmonie Hamburg. In addition to that, he has conducted the Lahti Sinfonia, Jyväskylä Sinfonia, Estonian National Symphony Orchestra, Pärnu City orchestra and Narva City Orchestra.
Jaan has held the position of assistant conductor at the Finnish Radio Symphony Orchestra, assisted in the production of Verdi's Otello at the Savonlinna Opera Festival, Bizet's Carmen at the Vaasa Theatre, Shostakovich's Lady Macbeth of the Mtsensk District, Verdi's Don Carlo and Berg's Wozzeck at the Greek National Opera.
Coming from a family of musicians, he has been involved in music from a very early age. In addition to piano, his wide musical background includes extensive studies in trumpet playing. Having excelled in both instruments, Jaan is a laureate of over 20 competitions in Estonia, Latvia, Russia and Germany, including 1st prices at the Steinway&Sons Piano Competition for Young Pianists and the Estonian National Competition for Wind Instruments.
Alongside his conducting activities, Jaan is an active chamber musician, performing regularly as a member of the Frielinghaus Ensemble (Germany), Piano trio TEOS (Finland-Estonia) as well as a guest artist at various festivals.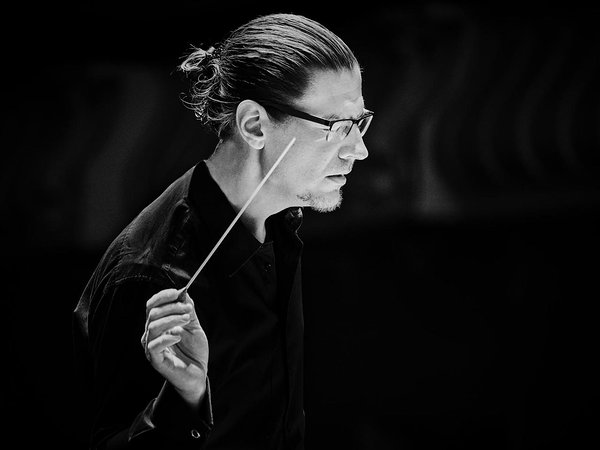 Andres Kaljuste (1982)
Estonian conductor, violinist and violist Andres Kaljuste is described by maestro Paavo Järvi as "blessed with trademark instinctive musicianship, a sensitive approach to sound and an ability to form an easy and natural bond with orchestral musicians". The upcoming season will see Kaljuste make his debut with the Aalborg Symphony Orchestra as well as return visit to Estonian National Symphony Orchestra. He will also return to Bristol with the Brandon Hill Chamber Orchestra after their successful collaboration in an all-Finnish programme of Rautavaara and Sibelius. Earlier this spring Kaljuste was one of ten conductors out of 287 applicants to be admitted for the inaugural Siemens-Hallé International Conducting Competition. Kaljuste studied orchestral conducting at the Sibelius Academy from 2014, during which he simultaneously appeared as the guest-principal viola of the Helsinki Philharmonic for three consecutive seasons. He soon made his conducting debut with this orchestra as well as many others in the Nordic region, including Lahti Sinfonia, Tampere Philharmonic, Odense Symphony Orchestra, Estonian National Opera and the Estonian National Symphony Orchestra. Kaljuste is also a passionate teacher, having worked at Lilla Akademien in Stockholm as conductor of the school's string orchestras whilst also teaching violin and viola there. He has also regularly conducted the symphony orchestra of the Estonian Academy of Music and Theatre.